Within a training plan's settings you are able to manage both the application of this plan to your attached athletes, and the sharing of this plan to any coaches or athletes. You will be able to see the following:
which athletes and coaches a training plan has been applied or shared to
if applied to athletes, what dates it is on their calendar
unapply the training plan from an athlete
apply the training plan to additional athletes
remove the sharing of this training plan from a coach or athlete
share the training plan to a coach or athlete
1.  Click on the training plan and then the gear icon to access the settings of this plan.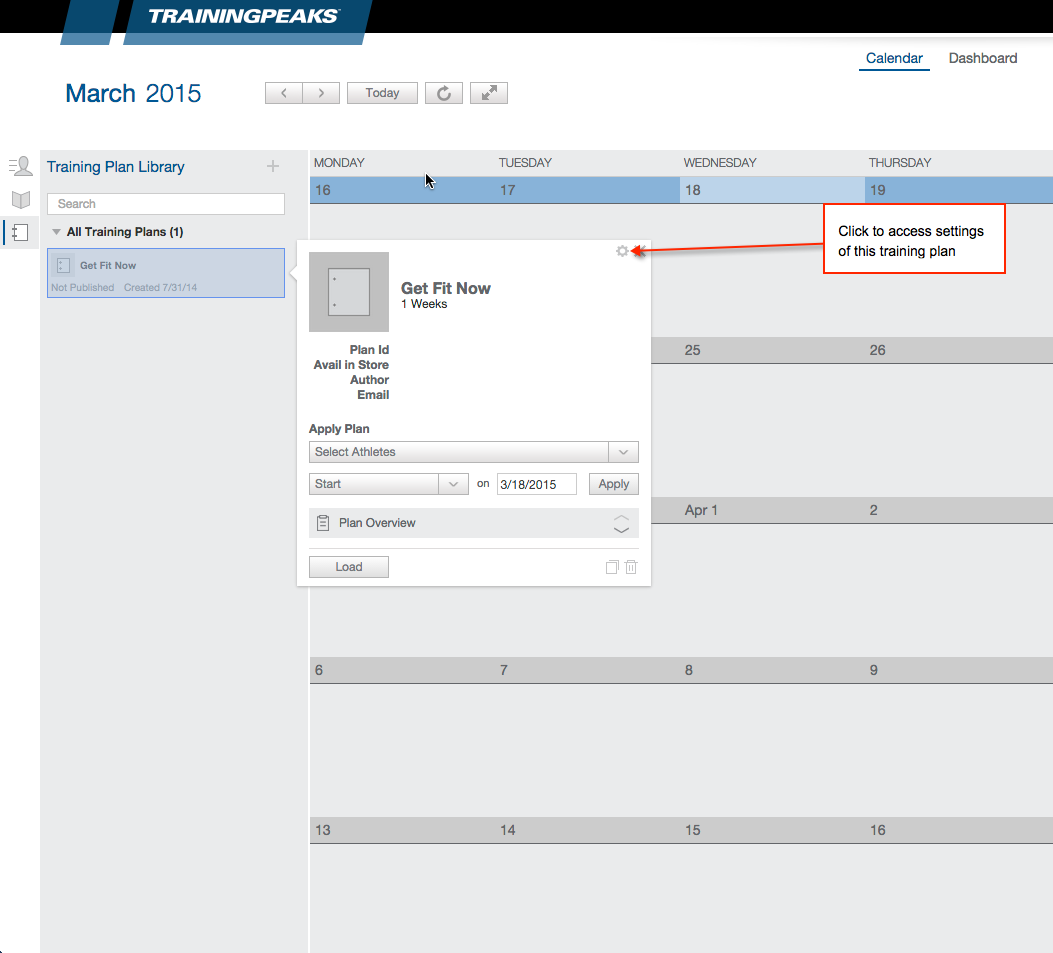 2.  In the settings window that opens, click 'Manage Plan' on the left. You can then further select 'Applied To' or 'Shared To.'