TrainingPeaks Premium Athletes can add their training Availability to their TrainingPeaks calendar to increase the efficiency of workout planning for their coach.
For information on Note functionality, please refer to this article.
How to Add Availability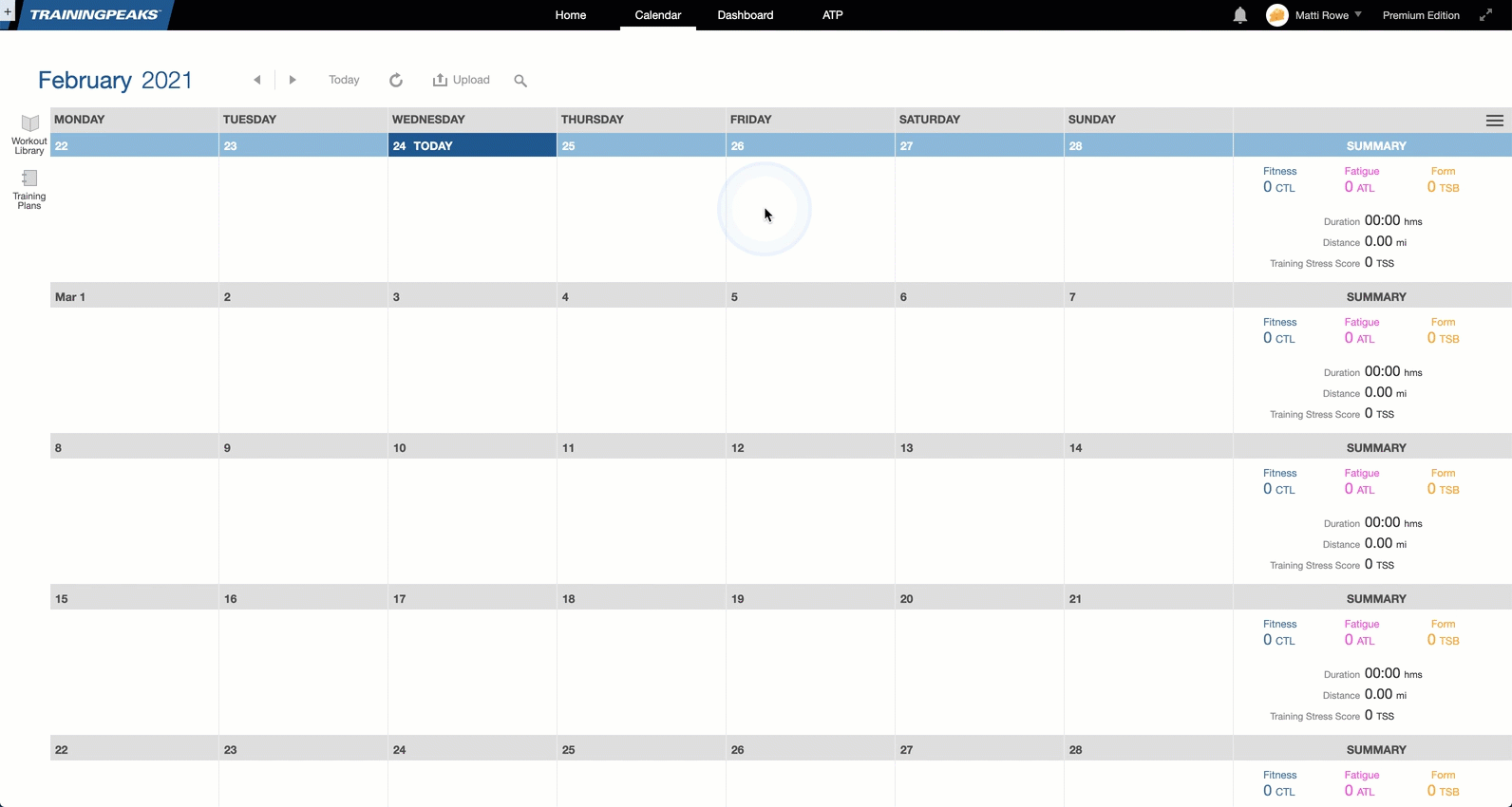 In a TrainingPeaks Premium athlete account, navigate to the TrainingPeaks calendar.
Select the '+' icon on the day to which you'd like to add unavailability.
From the pop-up window, select "Availability."
An Availability Wizard opens.
Choose the date range for days you are unavailable to train. By default, TrainingPeaks creates one day of unavailability. Change the date range to add more. Please note that at this time you cannot add partial day availability.
If desired, type in a description of why the day is unavailable for better communication with your coach.
When finished, save.
The day of unavailability appears on your TrainingPeaks calendar.
How to Edit/Move/Delete Availability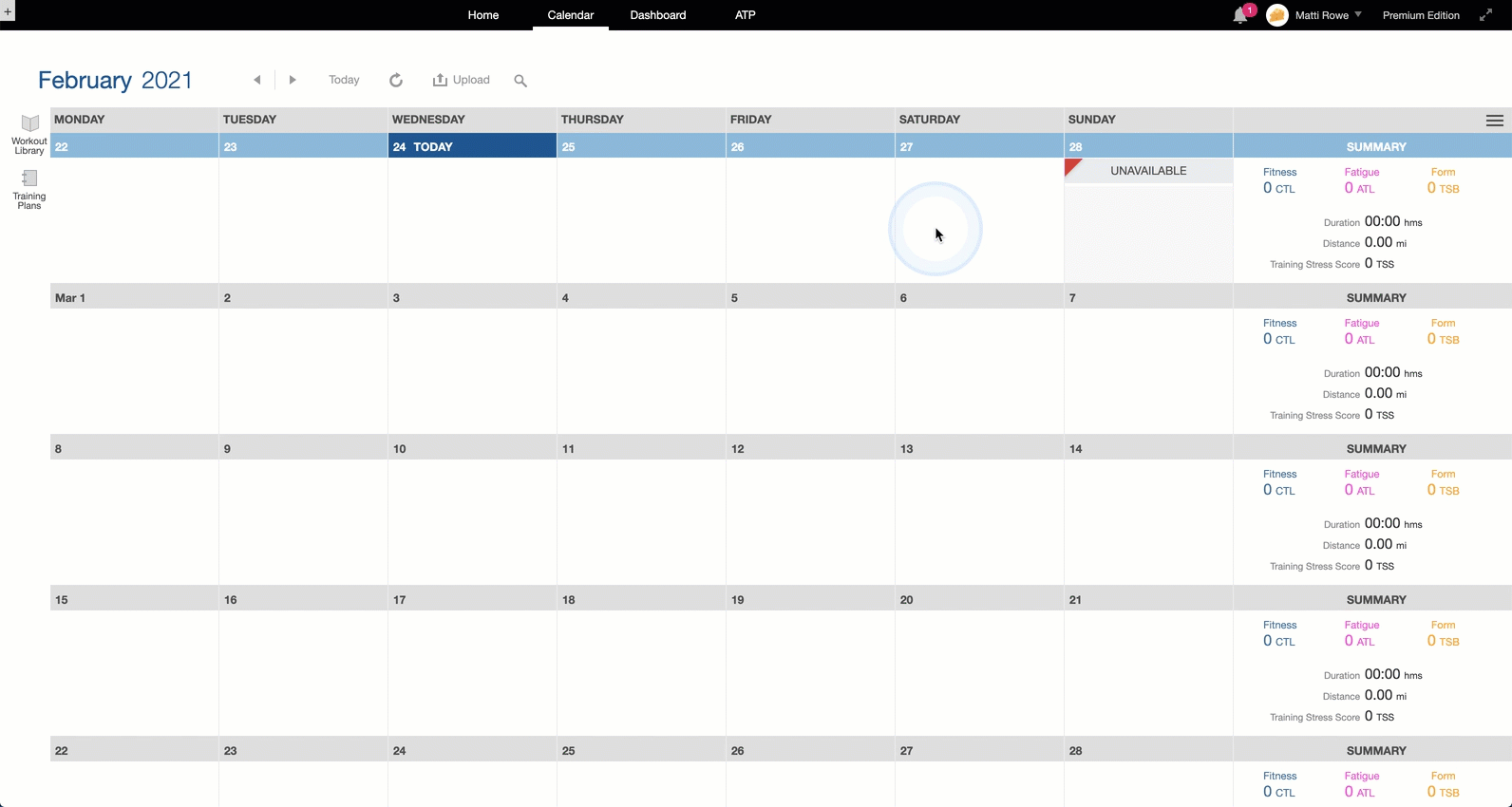 Locate the unavailable day you wish to modify.
If you want to change the description, select the unavailable day, left-click the header on the unavailable card, and select the 'pencil' icon. The unavailable wizard will open and you can modify the description. When finished, click 'save' and your changes will be saved.
If you want to move it, left-click and drag the day to another day. The day to which you will drop it will highlight in faint gray on the calendar.
To delete an unavailable day, select the unavailable day, left-click the header on the unavailable card, and select the 'trash-bin icon. You will be prompted to confirm the unavailable deletion. Select delete and the unavailable day will be removed from the athlete's calendar.
Of Note:
Availability is a TrainingPeaks Premium feature.
Both TrainingPeaks Premium athletes and their attached/shared coaches can add/edit/move/delete an athlete's availability.
Coaches can still schedule a workout on an athlete's unavailable day.
Neither Coaches nor athletes can lock or hide unavailable days on an athlete's calendar.