Intensity factor, together with duration, allows TrainingPeaks to calculate Training Stress Score.
What is Intensity Factor (IF)?
Intensity Factor is the ratio of an athlete's Normalized Power/Pace to their Functional Threshold Power (FTP)/Pace. In effect, IF is the fraction of an athlete's threshold they maintained for a workout or parts of a workout (The calculated IF depends on what is selected in the workout e.g. the entire workout or a set of intervals).
How do I get an IF?
For TrainingPeaks to calculate an IF for your workout we require three things:
You need a power meter.
A

device

that records the power channel from your power meter e.g. Garmin, Wahoo, Suunto device.
A power

threshold

that is specific to your completed workout. Make sure that you have a power threshold set in your

account settings.
Where can I find my workout's IF?
Workout Quick View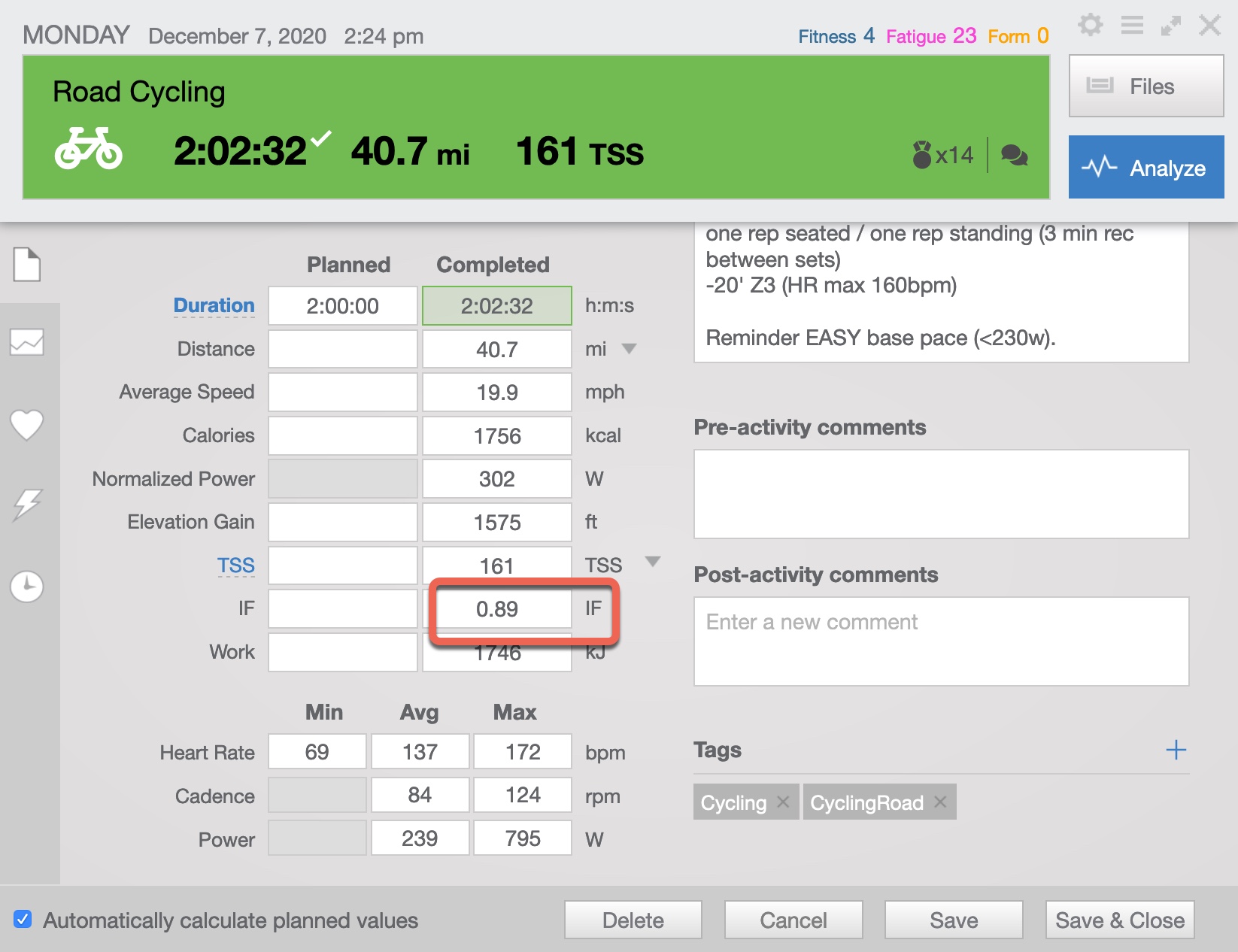 Workout Expando Summary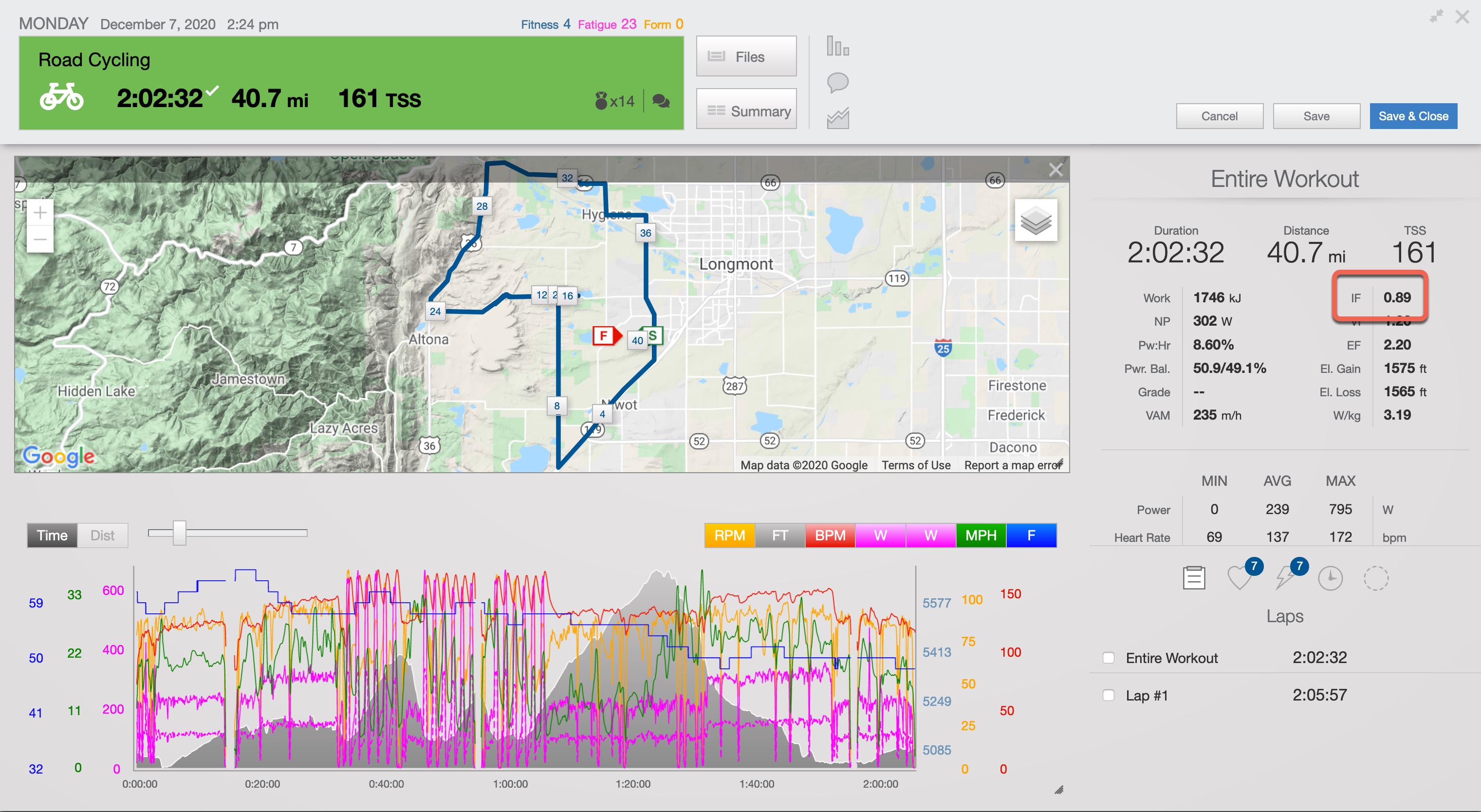 Workout Expando Selection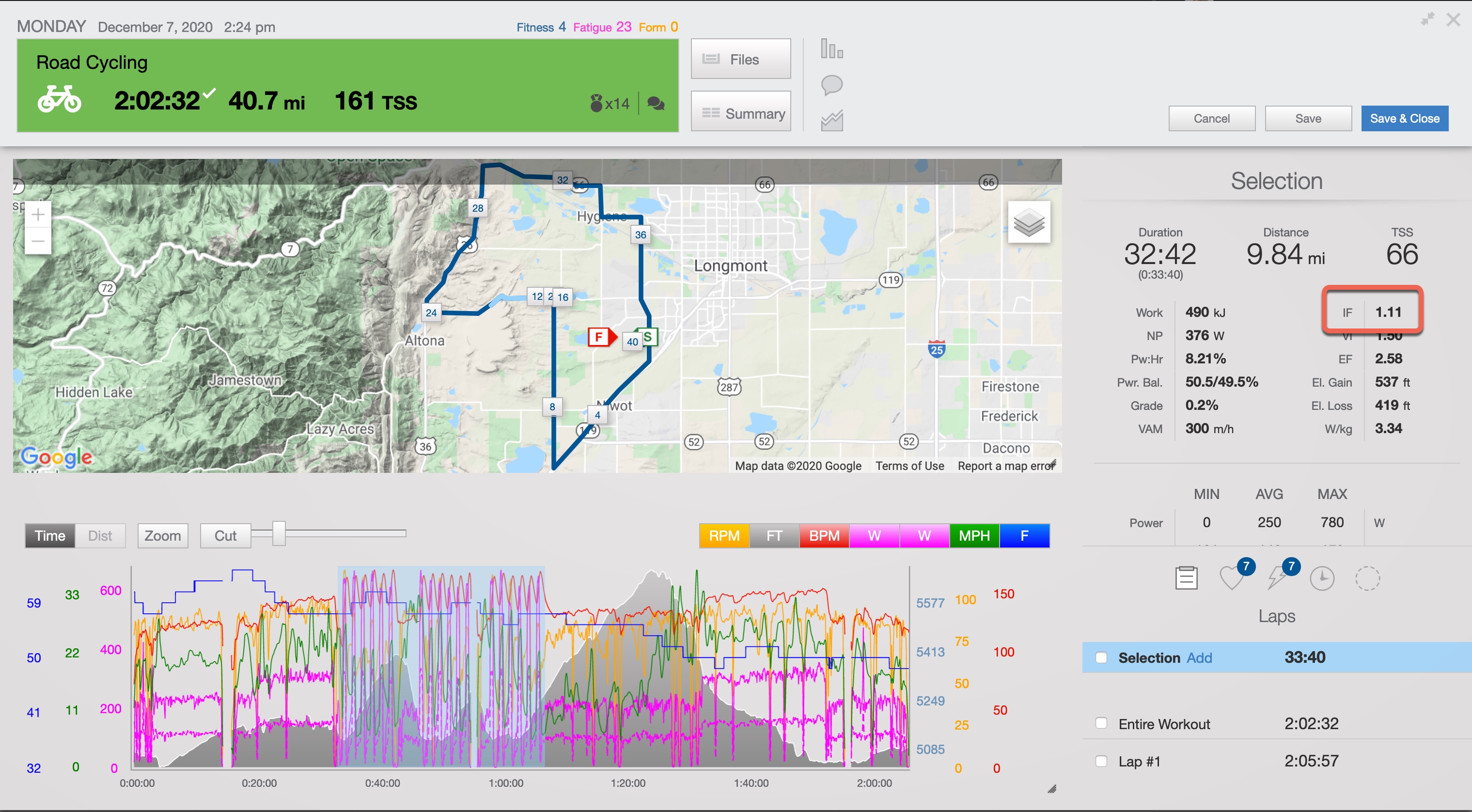 Typical IF Values
Typical IF values for various training sessions or races are:
Less than 0.75 recovery rides
0.75-0.85 endurance-paced training rides
0.85-0.95 tempo rides, aerobic and anaerobic interval workouts (work and rest periods combined), longer (>2.5 h) road races
0.95-1.05 lactate threshold intervals (work period only), shorter (<2.5 h) road races, criteriums, circuit races, longer (e.g., 40 km) TTs
1.05-1.15 shorter (e.g., 15 km) TTs, track points race
Greater than 1.15 prologue TT, track pursuit, track miss-and-out