Welcome to TrainingPeaks! We're excited to be part of your athletic journey. Follow these four steps to get started with your account.
1. Configure Your Zones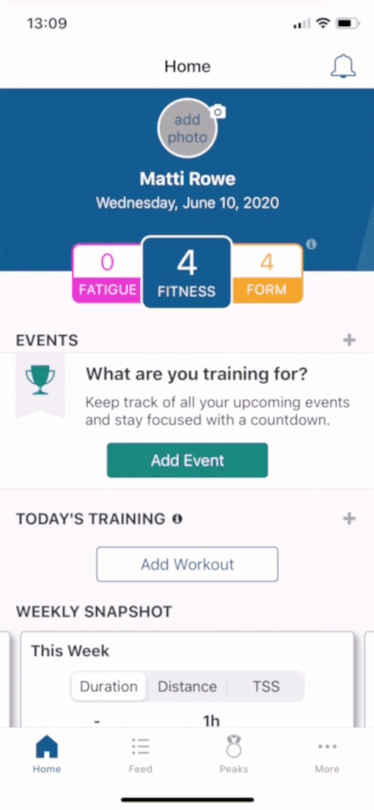 Set your heart rate, power, and pace thresholds. If you're not sure what your thresholds are that's OK. Read this article for quick background on how to estimate your thresholds. Setting your thresholds enables TrainingPeaks to populate charts correctly so you can see your fitness trends.
2. Add Your Goal/Race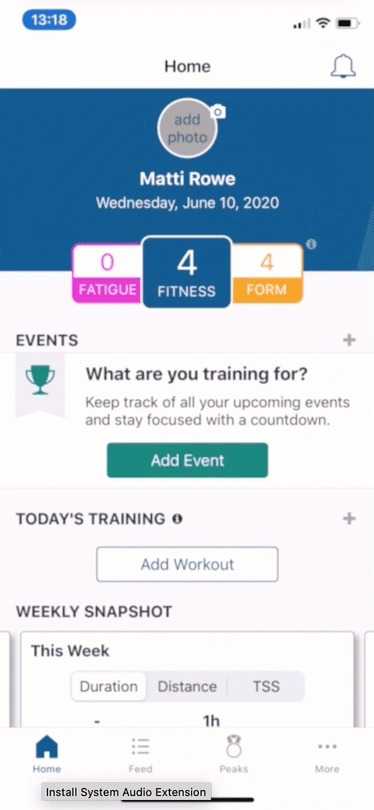 Now it's time to add your goal event - typically this is the race you're training for. Click the home screen and select the 'Add Event' button. Fill out the fields and click 'Add' on the top right.
3. Add a Workout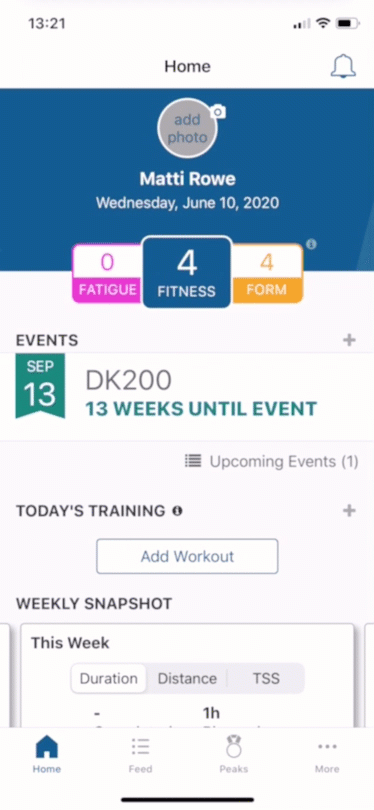 Next, add a workout. From the home page click 'add a workout' button and fill out a title and some planned values. For example, you could add a title of Endurance ride with 90 minutes for the duration. Click 'add' when you're finished.
4. Connect Your Device
The last step before you get out and train is to get your device to sync files with TrainingPeaks. Click 'more' > 'Help and Support' > 'Help Center' > Scroll down and select 'What Devices are Compatible with TrainingPeaks' > Find your Device or App you use to record > set up your device.
Now get out the door (or indoors) and train. Once you're finished, your workout will upload to TrainingPeaks and you can click on the workout card and see an overview of your metrics like your workout summary, peaks, and TSS.
As you add and complete more workouts keep logging in and clicking the charts tab (found under your 'Feed') to see your fitness progress and stay on track for your event.