Peak Performances in TrainingPeaks show when you set a new peak performance for power, heart rate, and pace by distance for the current year and for your entire workout history in TrainingPeaks.  
On the calendar workout tile, a blue medal icon will indicate the number of Peak Performances achieved for that workout.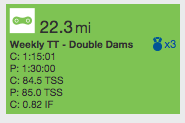 When you open workout to open the workout Quickview a single preview peak performance achieved in that workout will be displayed at the top of the workout summary. A performance will only display on a workout if it was at least a top 3 performance for the current year.  Peaks are only available for Bike, Run, and MTB activities.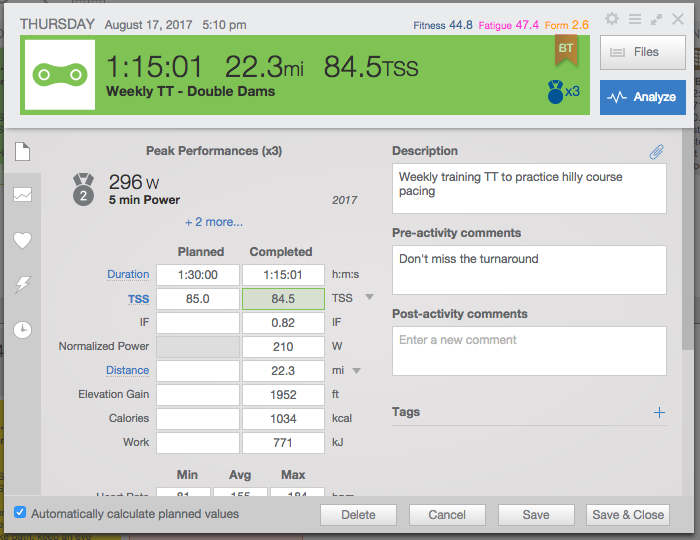 You can then click the button below the preview Peak to see a list of all of the Peak Performances set for that workout.
Peak Performances is a Premium TrainingPeaks feature. You can upgrade your account here or by tapping the "Upgrade" button in your account. Have a question about Peak Performances that isn't answered here?See our Peak Performances FAQ article.  You can also see Peak Performances, including a list of your all-time and current year Peaks on the TrainingPeaks Mobile app.