TrainingPeaks offers a variety of charts for analysis on your Dashboard. Some charts, like the Performance Management Chart or the Power Profile, require a premium subscription. 
To add a chart to your dashboard, click the bar graph icon to the left of the Dashboard.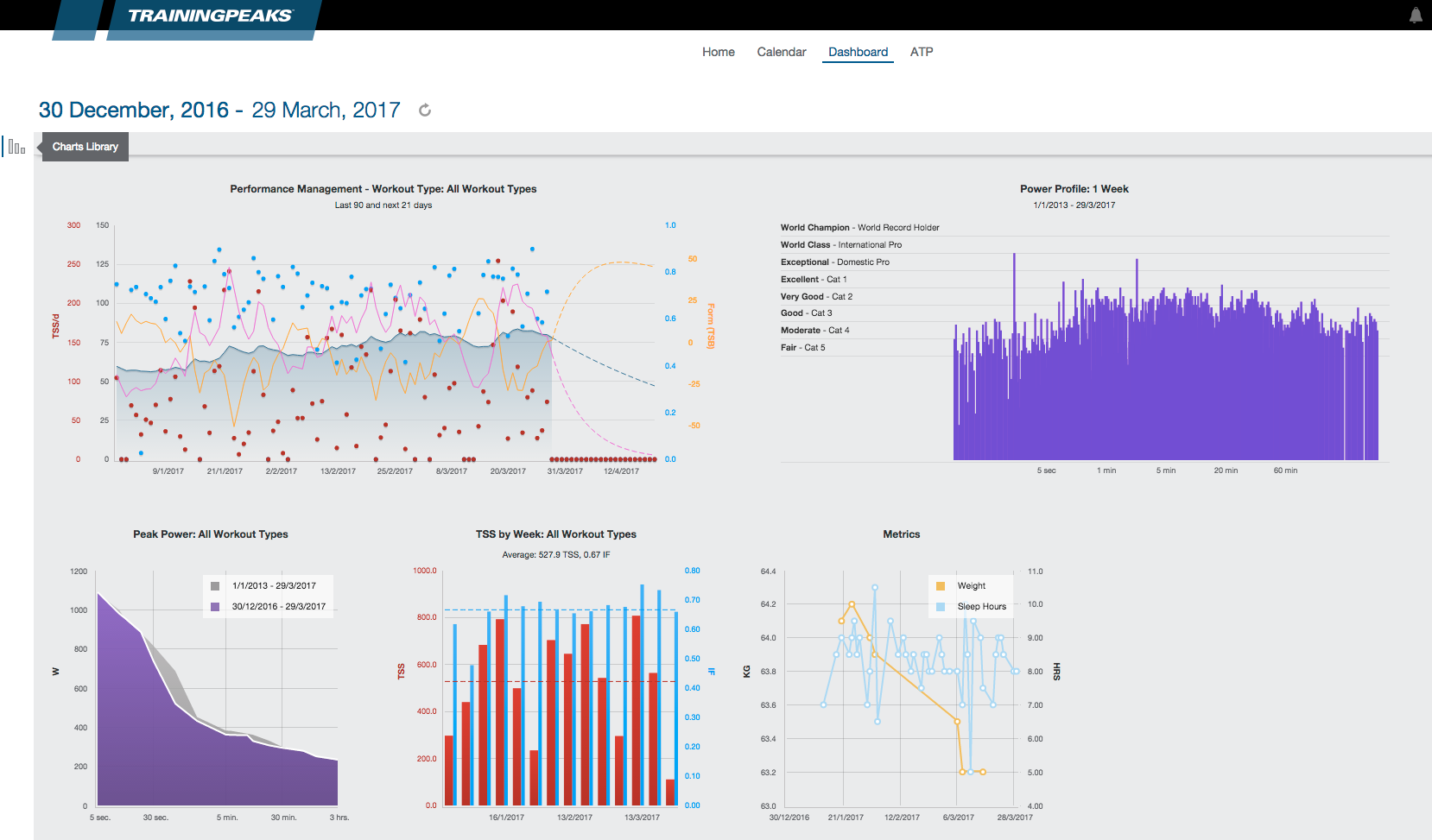 This opens the Chart Library. From here you will see the 30+ customizable charts available to be dragged to the dashboard.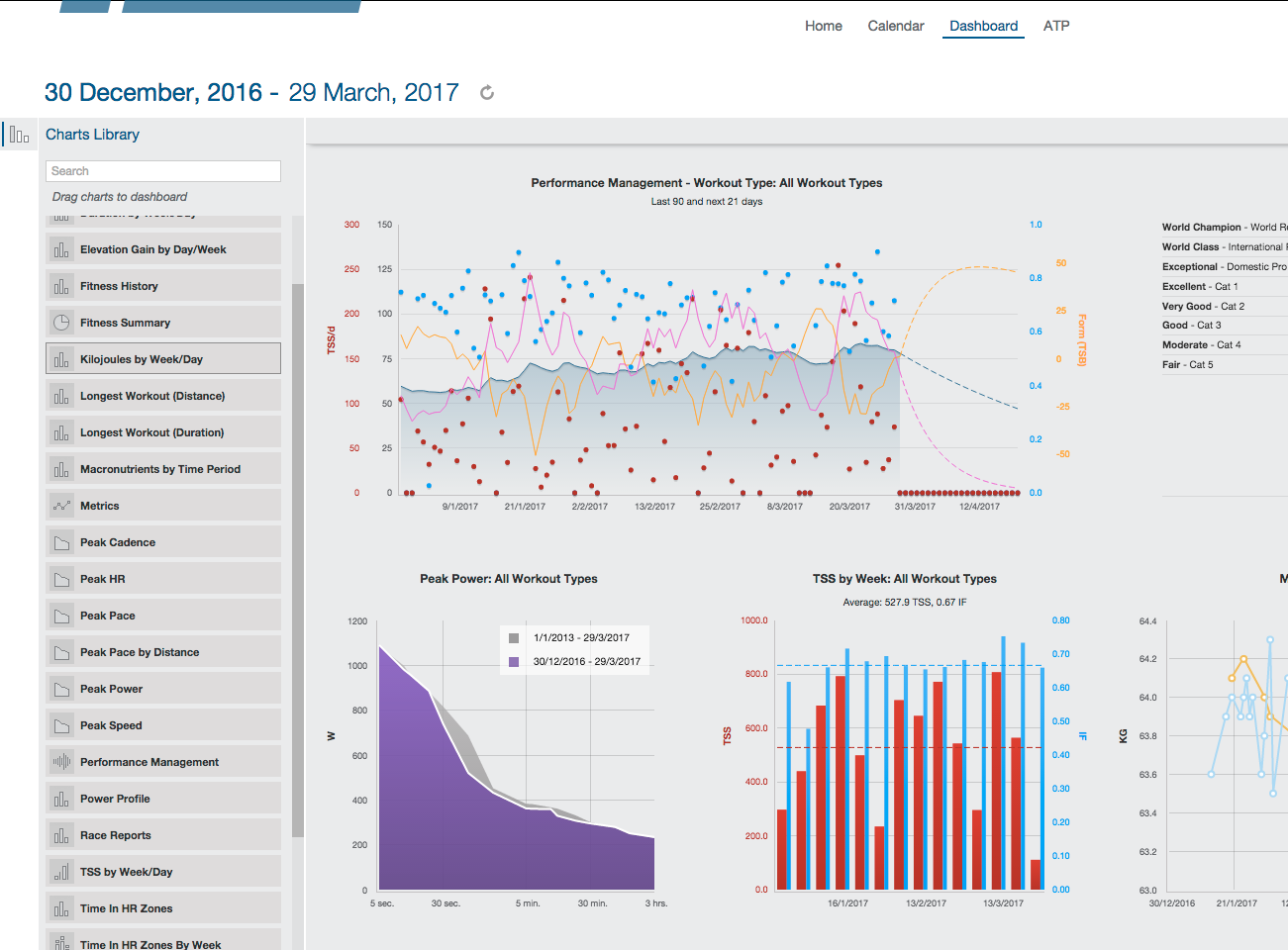 From here you can drag whichever charts you'd like from the library to the dashboard, where you can rearrange and customize them.
To customize a chart, simply click the menu icon (☰, top right) which will open the chart settings. Here you can edit time ranges, workout types/metrics displayed, change the title, etc.