Variability Index (VI) provides a deeper insight into the physiological demands of a workout or Event.
What is Variability Index (VI)?
Variability Index (VI) is the ratio of Normalized Power to Average power for a workout or workout selection. The greater the VI, the more variable and less continuously aerobic the effort.
What do I need to calculate VI?
For TrainingPeaks to calculate VI for your ride or segment of the ride we require three things:
You need a power meter.
A device that records the power channel from your power meter e.g. Garmin, Wahoo, Suunto device.
A power threshold that is specific to your completed workout. Make sure that you have a power threshold set in your account settings.
Where can I find my workout's VI?
Workout Expando Summary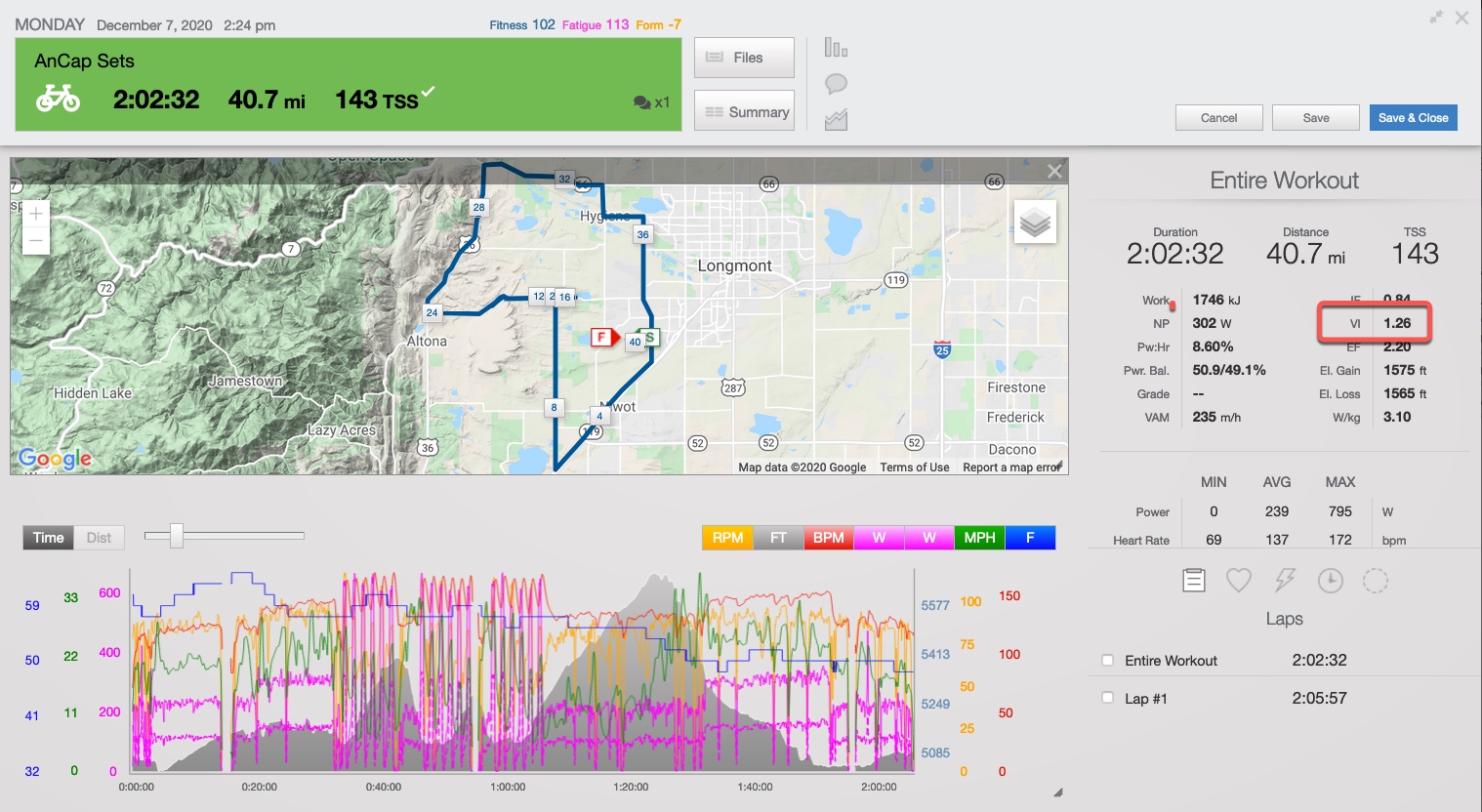 Workout Expando Selection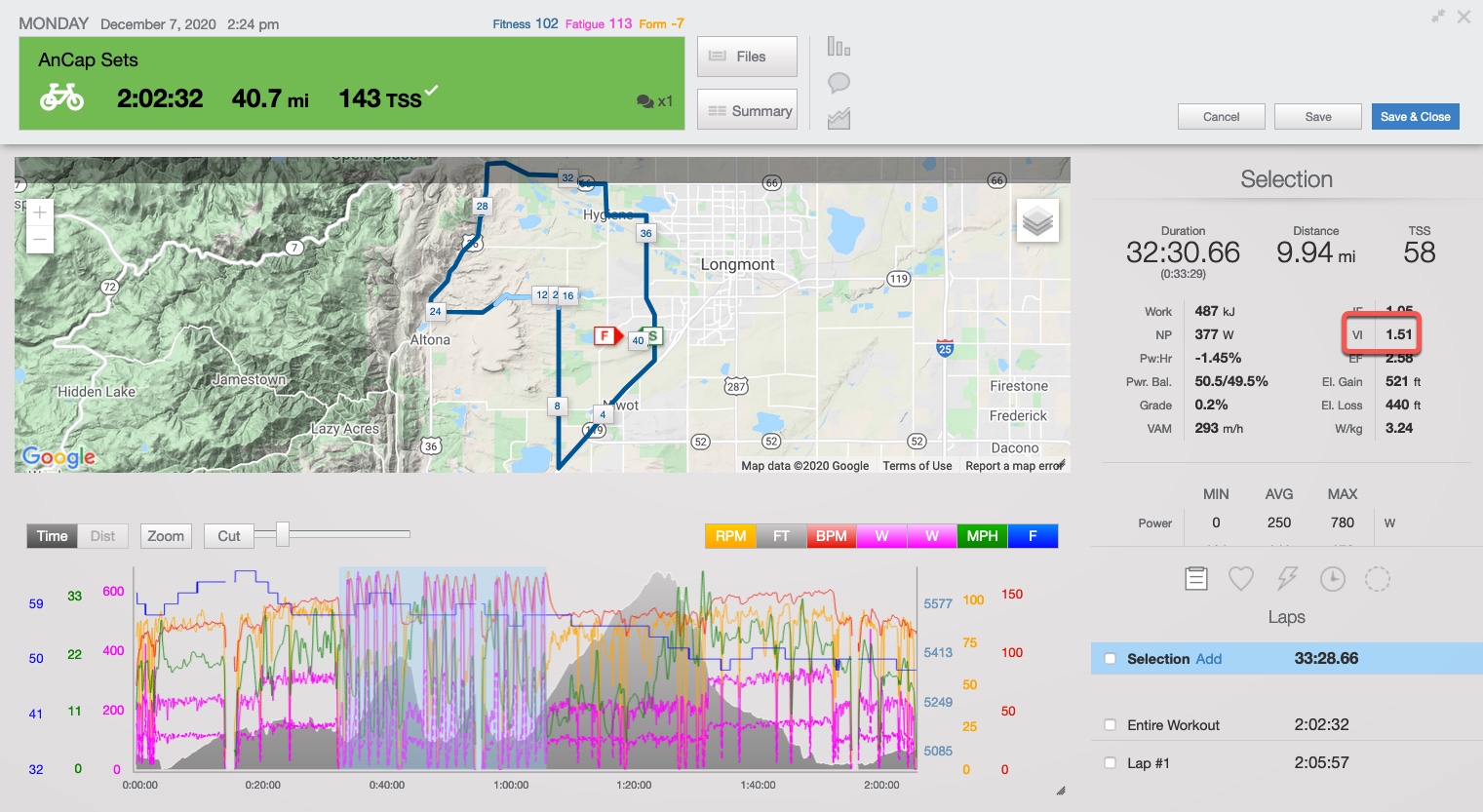 TrainingPeaks Mobile App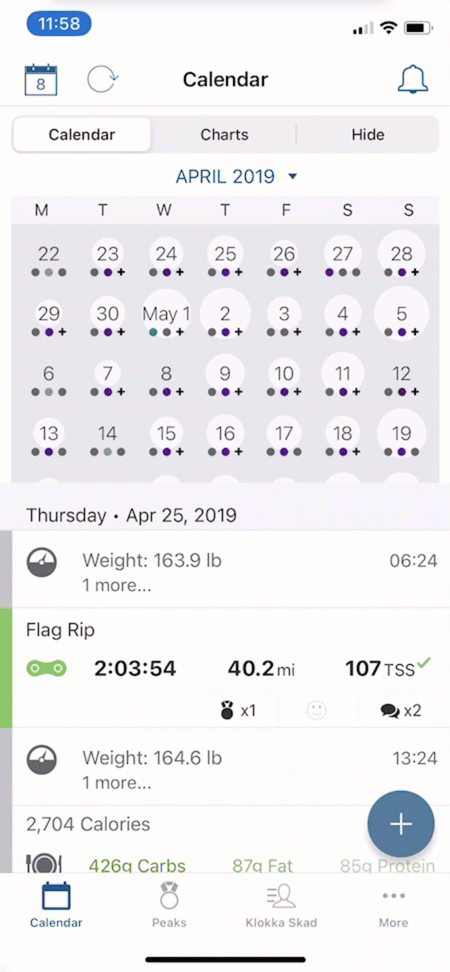 VI reference values
Variability Index for Common Rides
| | |
| --- | --- |
| Type of Ride | Variability Index |
| Steady isopower workout (endurance ride) | 1.00-1.02 |
| Flat Road Race | 1.00-1.06 |
| Flat Time Trial | 1.00-1.04 |
| Hill-Climb Time Trial | 1.00-1.06 |
| Flat Criterium | 1.06-1.35 |
| Hilly Criterium | 1.13-1.50 |
| Hilly Road Race | 1.20-1.35 |
| Mountain Bike Race/Cyclocross Race | 1.13-1.50 |