If you have Races that you are targeting with your training, you can add that Event to your calendar.  This will allow you to keep plan your season around those events using the ATP and track your results on the Dashboard.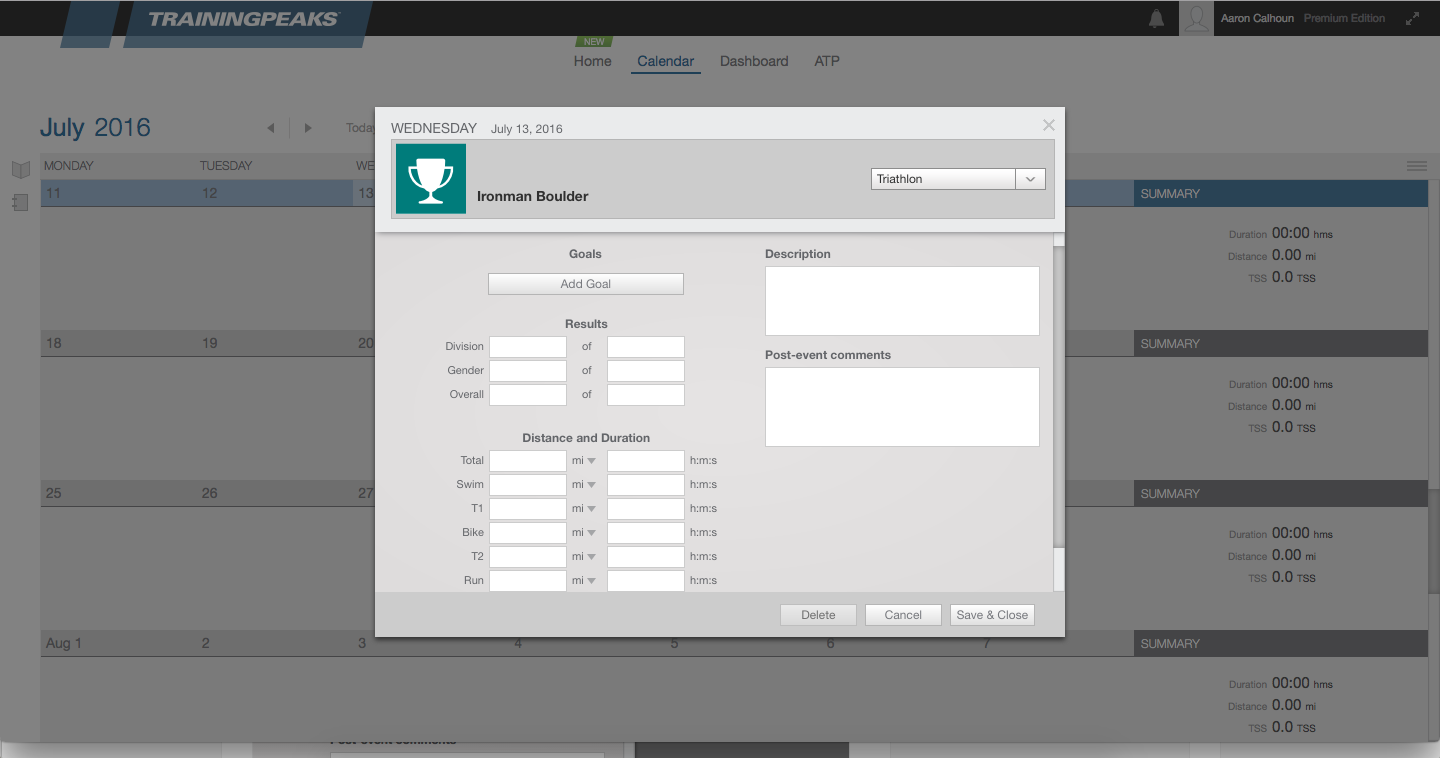 You can add an Event to your calendar by clicking the "+" that appears on a day when you hover over it.  You can also add events through the ATP configuration menu.
Once you have completed your Event you can associate the actual workout file with the event on your calendar by dragging the workout onto the Event.
Notice in this picture that the Event and Workout are not associated
To do so drag the planned or completed workout just under the event and the workout will attach/nest under the event.  When an athlete uploads a workout associated with that event it will upload the planned workout underneath the event.
The event and workout are now associated.
Once the planned-completed workout is associated with the event the same rules for [compliance](http://help.trainingpeaks.com/hc/en-us/articles/204861204-What-is-Compliance-and-How-Do-I-Manage-These-Colors-on-My-Calendar-) still applies.
Please note that adding post activity comments into the Event field does not trigger a post-workout notification email or notification in our system.  Those are only triggered by entries into the post activity comment of a workout.