The Home view gives you a single place to view yourlong-termm events and goals, your upcoming workouts, and fitness trends. Putting this important information together on a single page acts as a snapshot of your main goals and how you are progressing towards them.  Please note that some features are only available to Premium Athletes.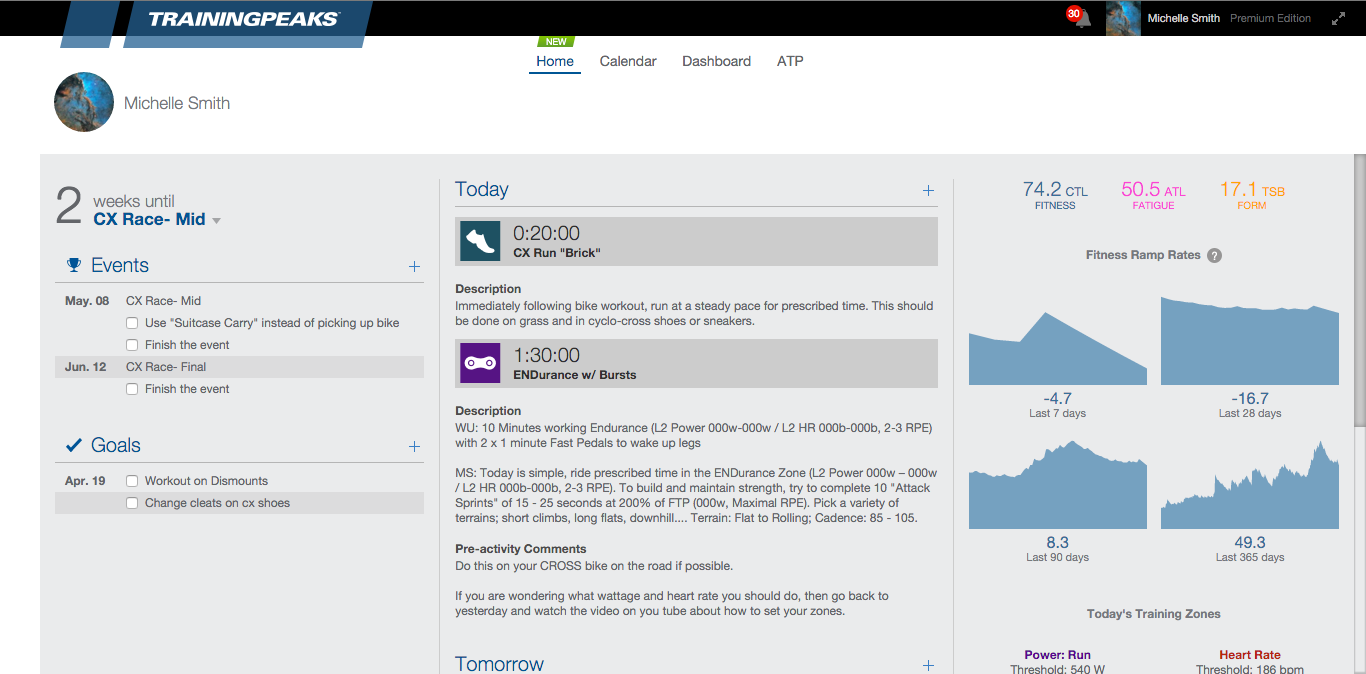 You can change your focus event by clicking on the arrow next to the count down.  The default is your next A Race.  You can also add additional Goals and Events by clicking on the + sign.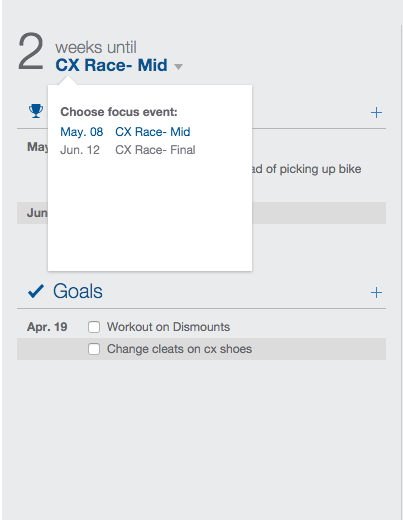 You will also see your workouts for Today and Tomorrow.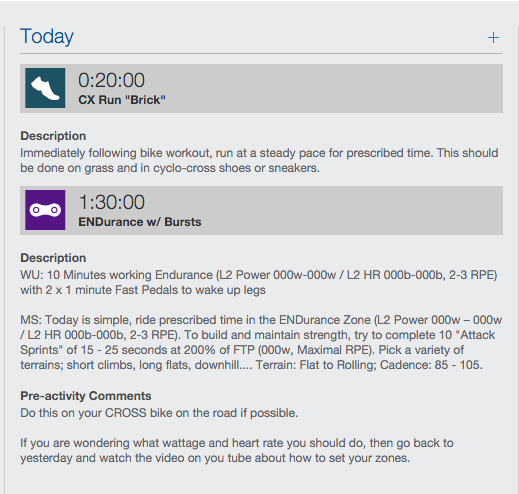 Your Training Zones will also display for your workouts for easy reference.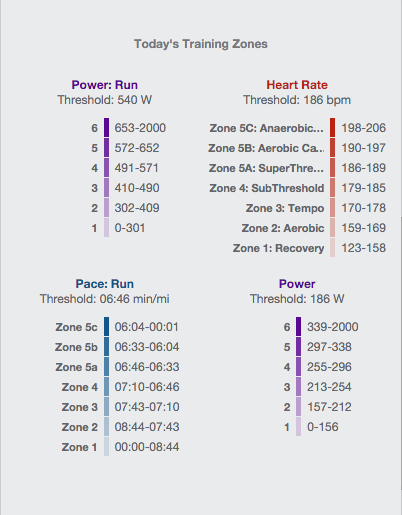 Lastly, you can review your Ramp Rate.