With the Structured Workout Overlay feature, you can compare your completed workout to your planned Workout Builder workout.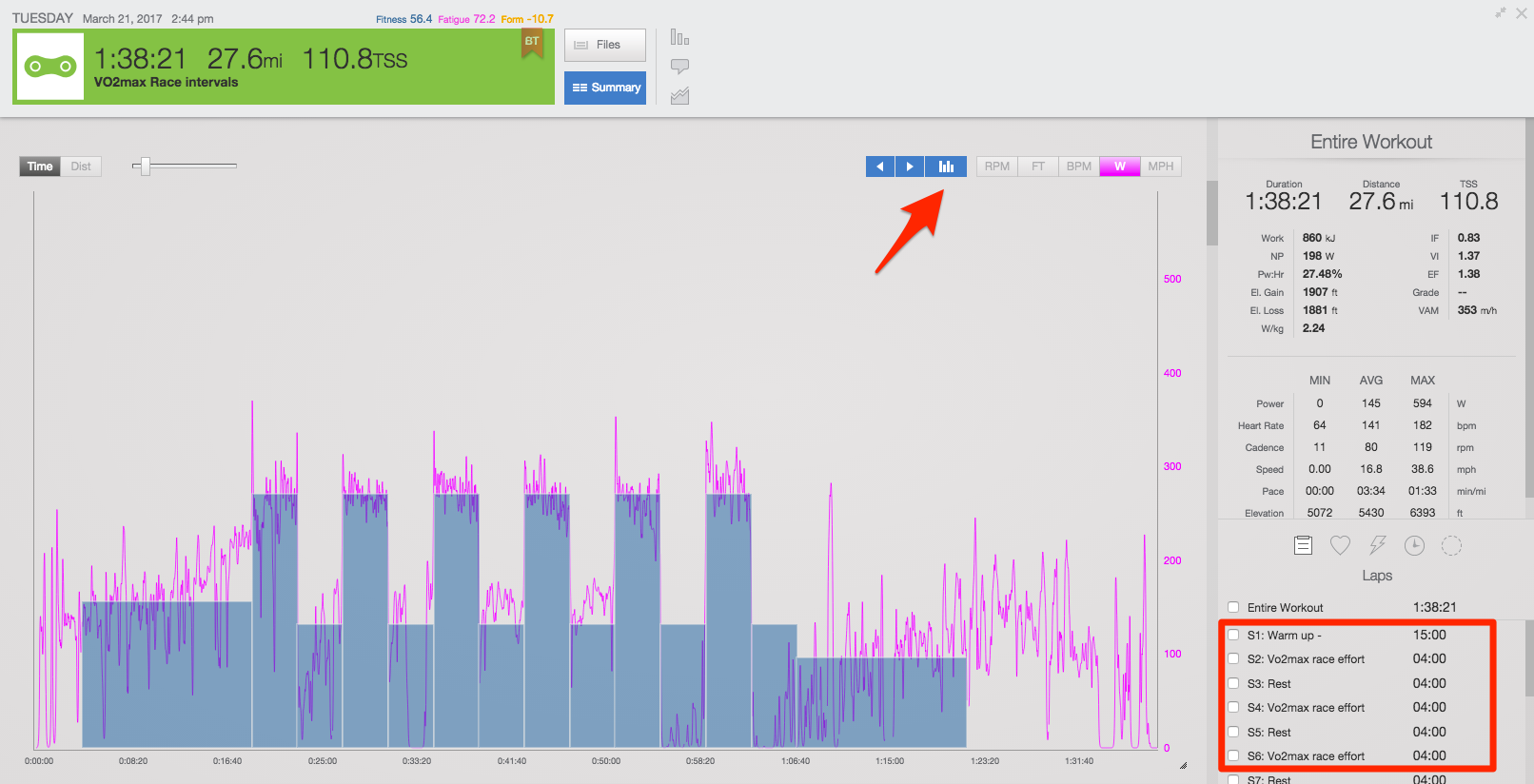 When you open a completed workout that was planned with the Workout builder the structured overlay will automatically appear over the completed intensity data that was used to plan the workout (power, heart rate, or pace).  The overlay will be placed to match the completed workout as closely as possible, but the arrow buttons in the upper right corner can be used to adjust the overlay left and right.

You can also click the overlay icon next to the horizontal graph legend to access other Structured Overlay functions
Hide - hides the planned structure overlay
Show all - shows all data channels
Create laps - will create laps based on the current position of the overlay. This is useful for when the athlete doesn't hit the lap button on their device during the workout.  Laps will be named for the title of the block entered in the Workout Builder
The Structured Workout Overlay is available to Premium athlete and Coach accounts on the TrainingPeaks web app, it isn't available on the mobile app at this time.