TrainingPeaks offers two methods with which you can move workouts around on your TrainingPeaks calendar.
Drag and Drop

To move workouts around in your calendar, you can simply click on the workout and drag it to the day you would like to place the workout:
Copy and Paste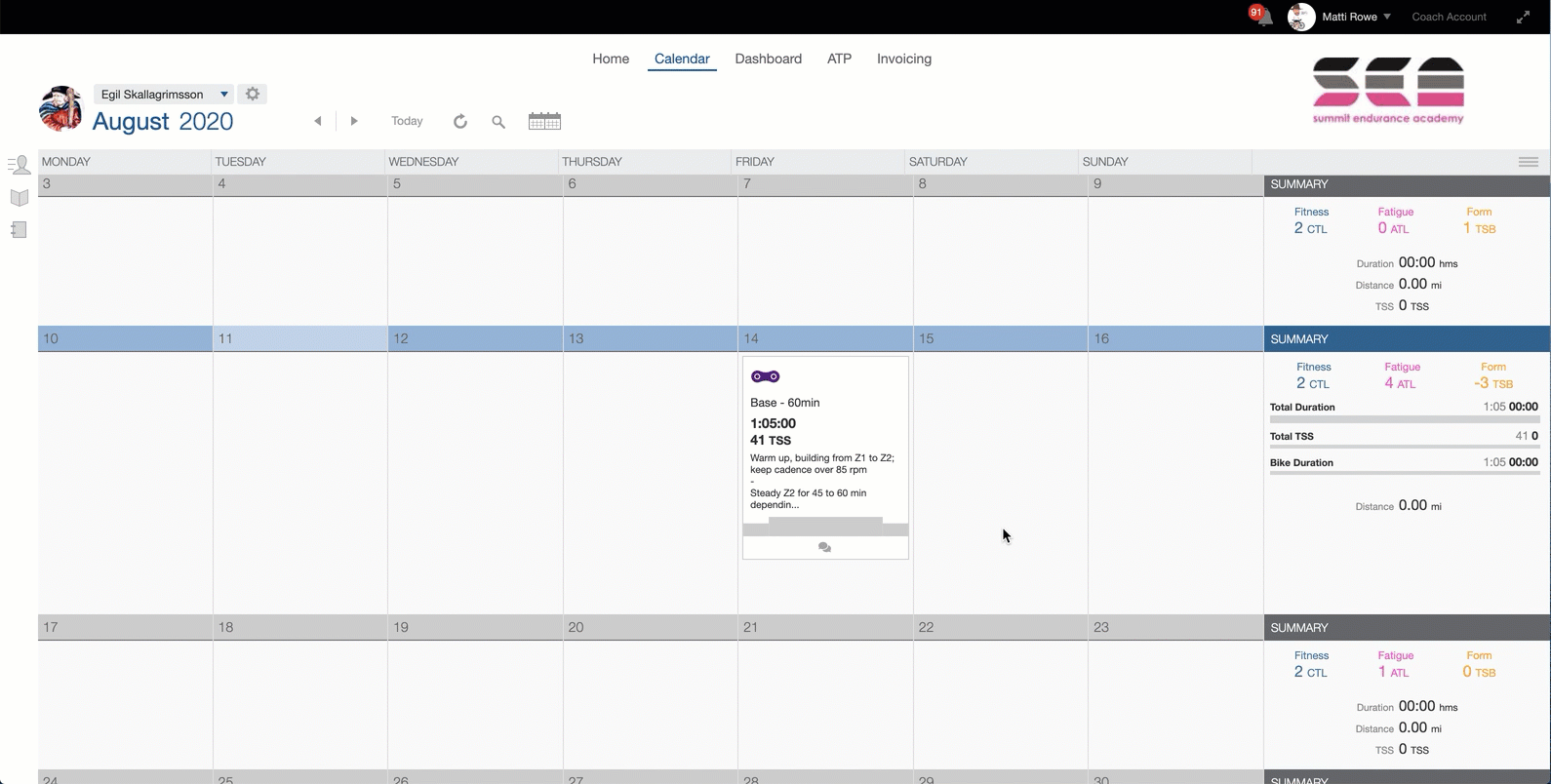 You can also copy and paste workouts if you would like to leave the existing workout in place but duplicate it elsewhere on your calendar:


Note: The ability to move workouts around on future dates is only available in Premium accounts. Interested in learning more about Premium? Contact us!