The color-coded Workout Card provides a quick, basic overview of individual stats and compliance on your calendar, the Home view, the mobile app, and other places throughout TrainingPeaks.
In addition to the title, sport type, and basic workouts stats (Duration, distance, and TSS (Training Stress Score)), the workout card can tell you how close the completed workout was to the planned workout, if any Peak Performances were achieved, and if the workout has any comments.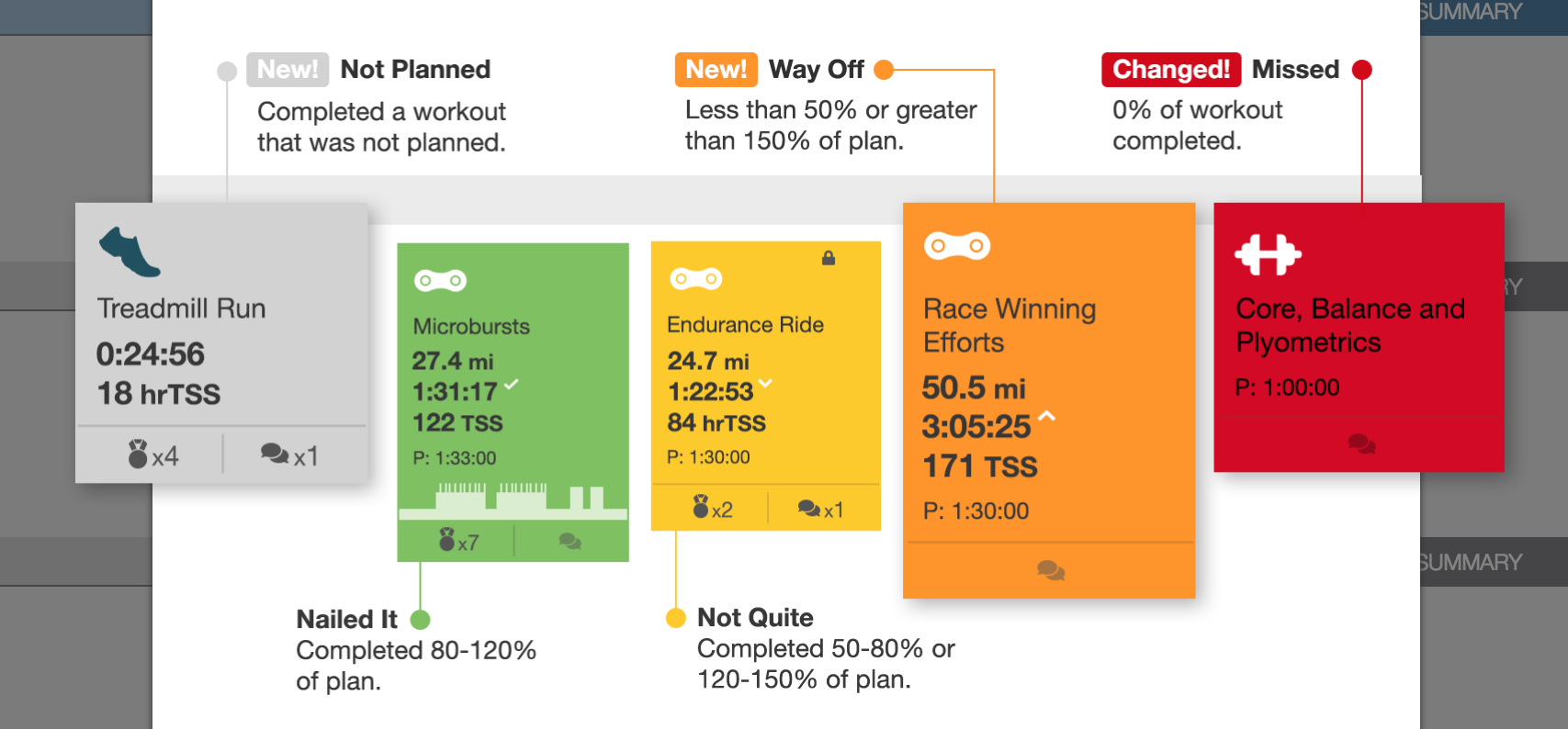 Compliance colors are used to indicate how close a completed workout was to the planned workout. The compliance indicator tells you which value the compliance is based on (duration, distance, or TSS) and if it was over or under the planned value.
Green: Completed value is +/- 20% of planned values ()
Yellow: Completed value is 50%-79% or 121-150% of planned values ( or caret)
Orange: Completed value is more than 50% above or below planned ( or caret)
Red: Workout was not completed
Grey: Unplanned workouts (completed values with no planned values)
To adjust the priority of the data (Duration/Distance/TSS) used to trigger your color coding or turn it off completely go to your account settings > Layout > Calendar.
Mobile App
Compliance colors and indicators are also available in the TrainingPeaks mobile app, but the color will display as a strip on the left side of the workout card. You can turn compliance coloring on or off under "settings > account > layout".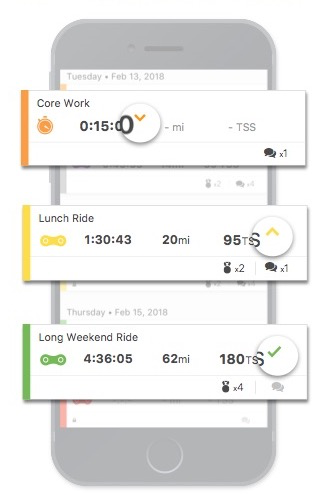 Stay up to date with new features on the TrainingPeaks mobile app by tapping "What's new" under "More" on iOS or the "☰" icon on Android.