With the newly integrated AutoSync from Cyclo-Sphere™, getting your workouts to TrainingPeaks is simple and fast. The sync is set up from within your settings and will send a .fit File to TrainingPeaks directly from your Cyclo-Sphere™ account.
To get started, log in to your Cyclo-Sphere™ account. 
From your home screen, click your username and select 'Profile Settings' from the dropdown. 

Select the 'Web Link' tab.

You will see 'TrainingPeaks' with a button to the right that says 'Link'. Click this.

TrainingPeaks will ask you if you want to allow Pioneer to upload workouts to your account. Click 'Allow'.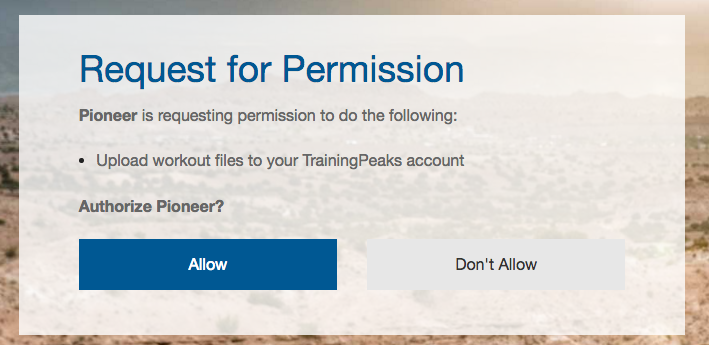 The link has been created! You will be redirected to the Web Link Settings in your Cyclo-Sphere™ account and have the option to have Pioneer make your workouts public within TrainingPeaks. Each workout uploaded to the Pioneer Cyclo-Sphere™ program will also be uploaded to your TrainingPeaks Calendar.