TrainingPeaks coaches can create and store their own Custom Zones using their preferred methodology, which they can then apply to any of their TrainingPeaks Premium Athletes.
How to Create Custom Zones
In your TrainingPeaks Coach account, click settings.
Click 'Custom Zones.'
Choose the zone methodology you'd like to add. Choose between Heart Rate, Power, and Speed/Pace.
Enter the Method Name.
Name the Zones and specify a Zone Range for each zone.
When finished adding the zones, click 'Save.'
TrainingPeaks coaches can create multiple zone templates for each target (HR, PW, Pace/Speed) with a single input option (threshold).
How To Apply Custom Zones to Your TrainingPeaks Premium Athlete(s)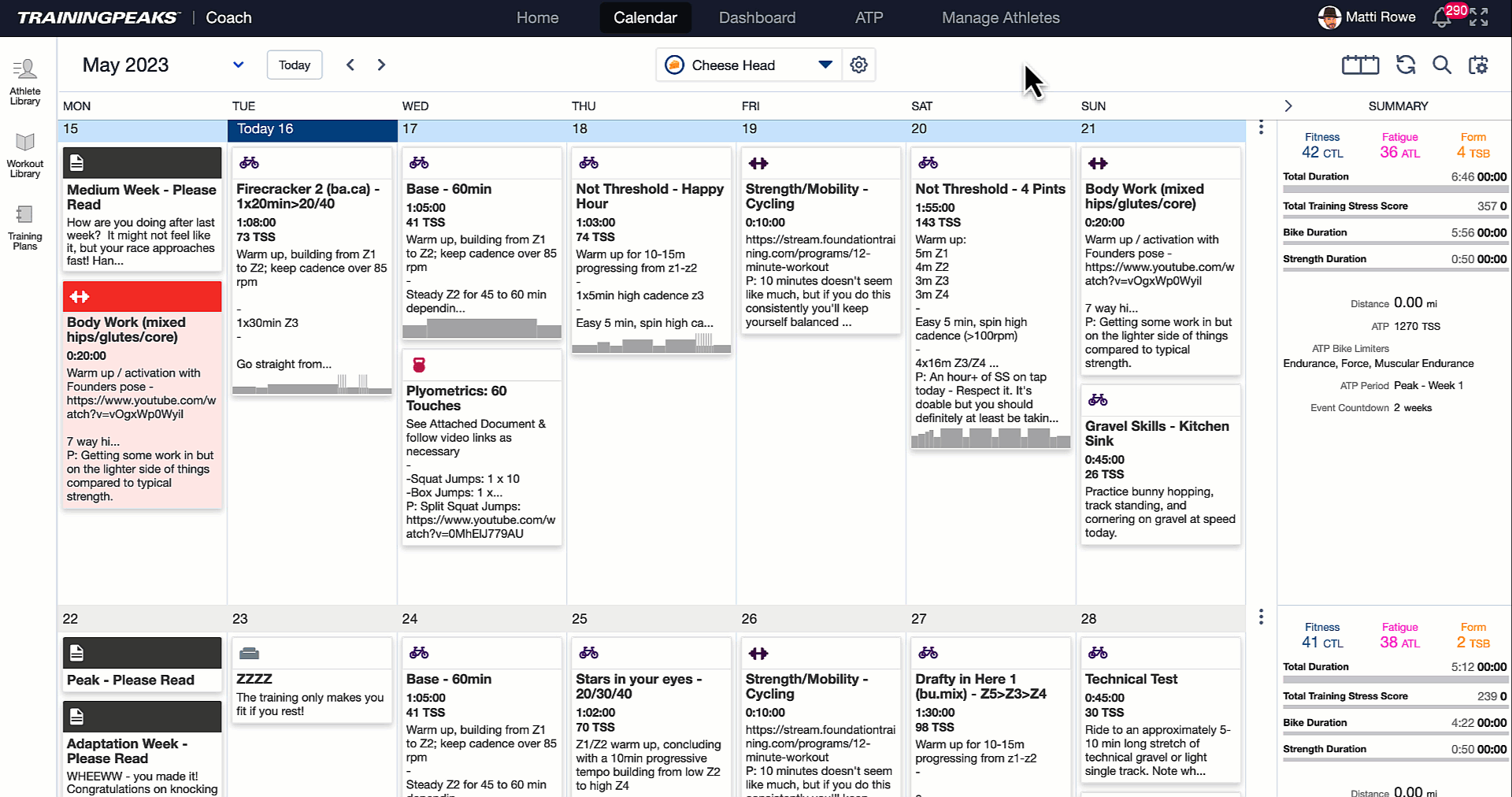 Select the TrainingPeaks Premium athlete to which you'd like to apply Custom Zones.
Access settings by clicking the gear icon.
Choose the zone type i.e., Heart Rate, Power, or Speed/Pace.
From the 'Choose Method' drop-down, select your preferred zone method under 'Custom Zones'.
Click 'Apply.'
Click 'Save' or 'Save and Close.'
Going forward, the athlete's time in zones will be calculated using the new zone method.*
*Please note that for Dashboard charts such as 'Time in Zone', the calculated time spent in zones will not reflect the newly applied zone methodology until the default time selection (or the time selection of the chart) no longer overlaps with workouts calculated using the previous zone methodology. To view Time in Zone historically (or any other applicable zone related-chart) using the new zone methodology, you will need to recalculate previous workouts using the new zone method as depicted below.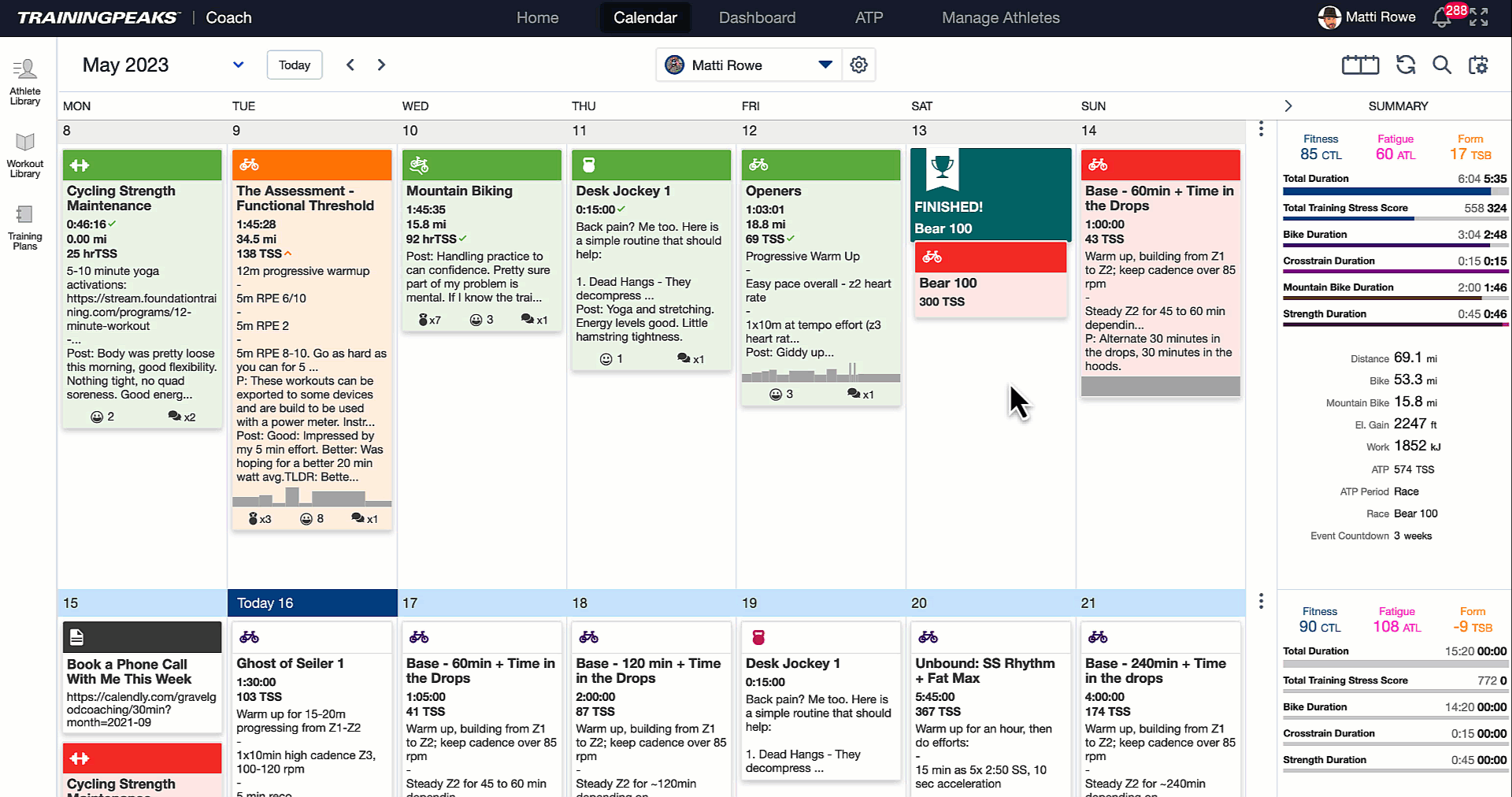 Of Note
If the athlete is removed from a coach, the athlete does not have access to the customs zone template. The existing zone calculations remain.

If an athlete goes from Premium > Basic, the coach and athlete no longer have access to zone templates in the method drop-down. The existing zone calculations remain.

Custom Zones are not currently available on the TrainingPeaks Mobile App.

Custom Zones cannot currently be applied to TrainingPeaks Premium athletes in bulk; we may add that functionality in the future.