To apply a training plan:
Click the Plan icon at the left of your screen- it is the lower of the two icons and looks like a binder
Select the plan you would like to apply
Choose your start/end dates
Click Apply
To apply this plan to a new date, you must remove it and then reapply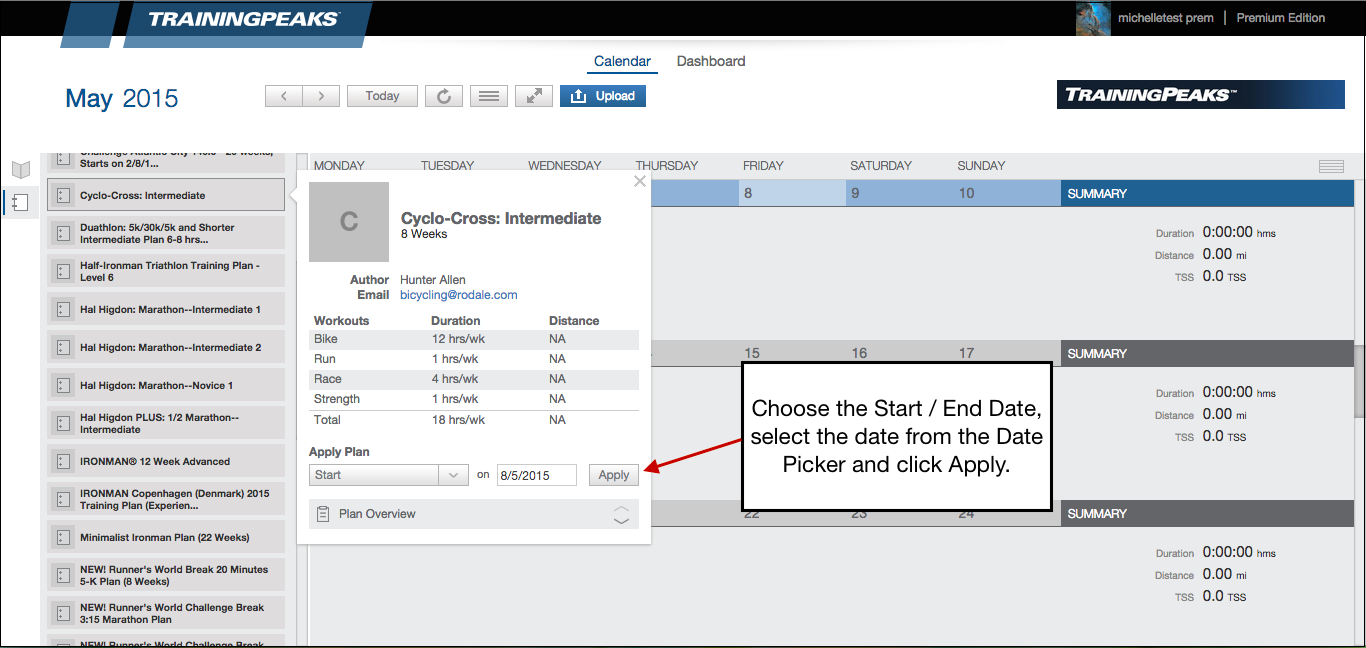 You can also drag the plan from the plan list onto the calendar to apply.  You will be prompted to select a Start or End date and then click Apply.

If you need to remove an applied plan, you will want to click on "Remove" when you access the plan from the plan menu.
Please note: 
If you are using the TrainingPeaks iOS Mobile app, you can apply the plan by tapping on the More icon and then locate the Training Plan to apply. Not yet available in the TrainingPeaks Android App.
Some training plans are specific to an event and can only be used once. Those that are not set up as event-specific may be reused.
Only athletes with a Premium account can move and rearrange individual workouts in the training plan once it is applied to the training calendar
For questions regarding our refund policy, please contact the TrainingPeaks Customer Success Team.