Metrics are data other than workouts that affect your health and fitness like weight, HRV, sleep hours, etc. TrainingPeaks has a metric workout card category with which you can keep track of metrics important to you.
How to Enter A Metric - Weight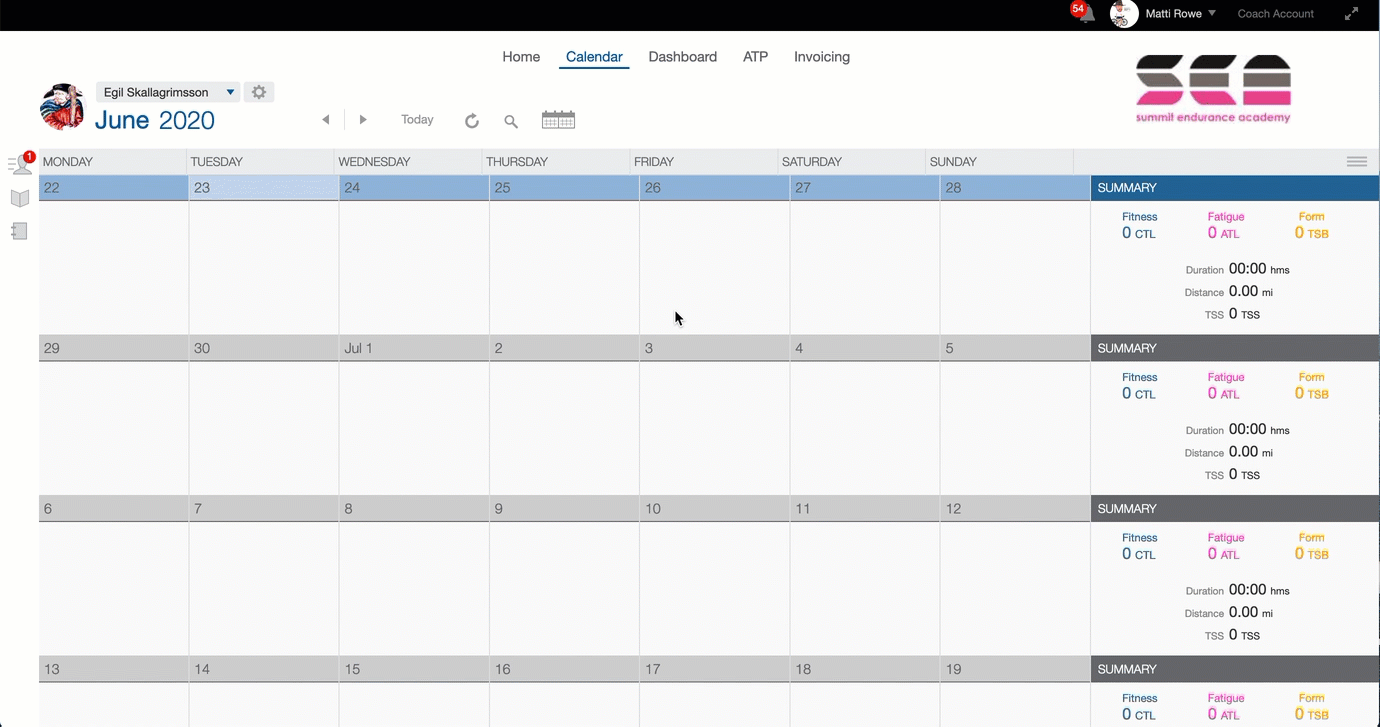 Hover over the day to which you'd like to enter a weight
A grey '+' icon will appear. Click it.
A pop-up window will appear. Click the 'metric' icon.
A metric card will appear. Enter your weight.
Of Note:
Your weight is required to render some dashboard charts and workout metrics. In the absence of a weight recording, TrainingPeaks will not render the chart (like the power profile chart) or surface the normal metrics (like watts/kilogram, for example).
How to Customize Your Metric Card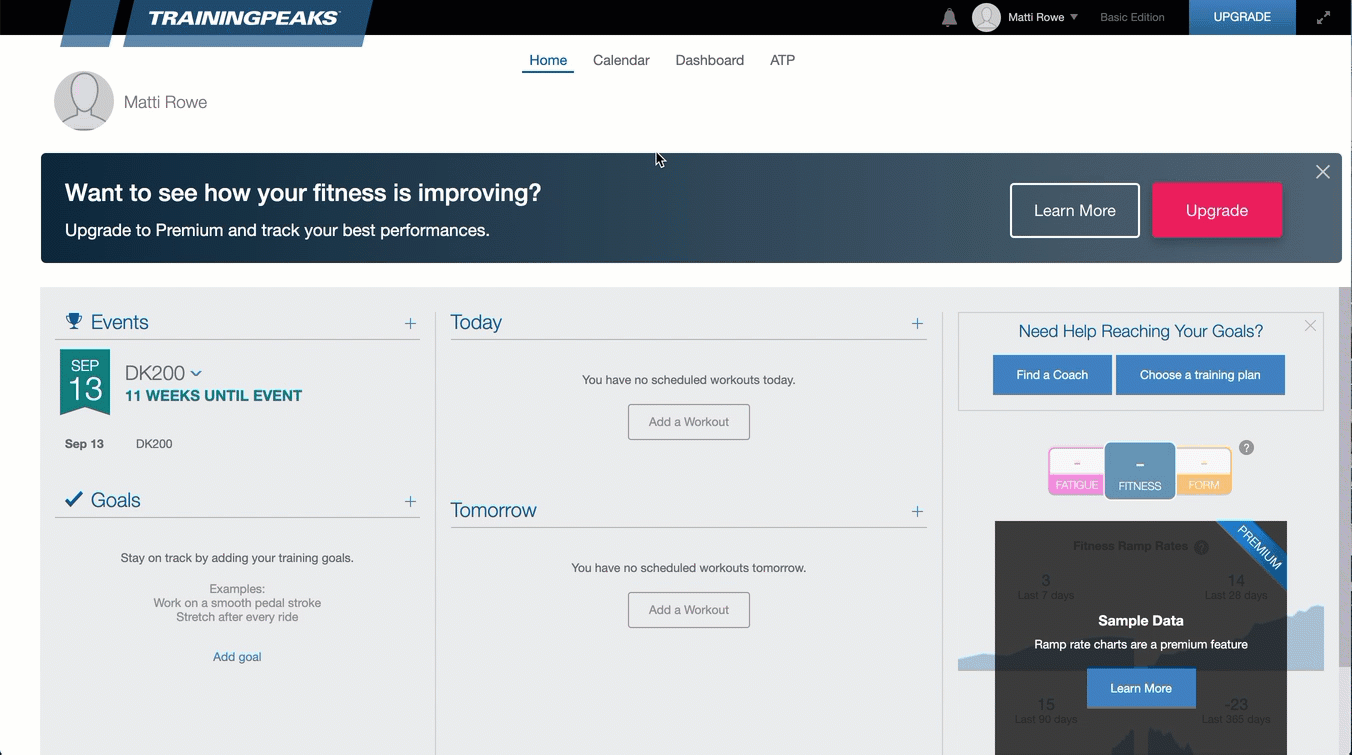 Click your name.
Click settings.
On the left-hand side of the pop-up window that appears, click 'layout'.
Scroll down to 'metrics'.
You'll see two boxes. The left box contains available metric fields. The right box contains active fields. You can drag individual metrics between the available and active boxes. Once you're satisfied with the metrics available in the active field, select 'save and close'.
Add a metric by clicking the grey '+' button on a day. The fields you set to active will appear in the pop-up window. Click one of the cursor fields to enter a metric.
Automatically Sync Metrics
Many 3rd party software platforms and devices that record metrics enjoy automatic syncs with TrainingPeaks. What follows are common 3rd parties that sync with TrainingPeaks. If you do not see your 3rd party on the list, search our help center for instructions specific to your 3rd party app/software/device.