You can share your TrainingPeaks Coach workout library with another TrainingPeaks coach account.
How to share your TrainingPeaks workout library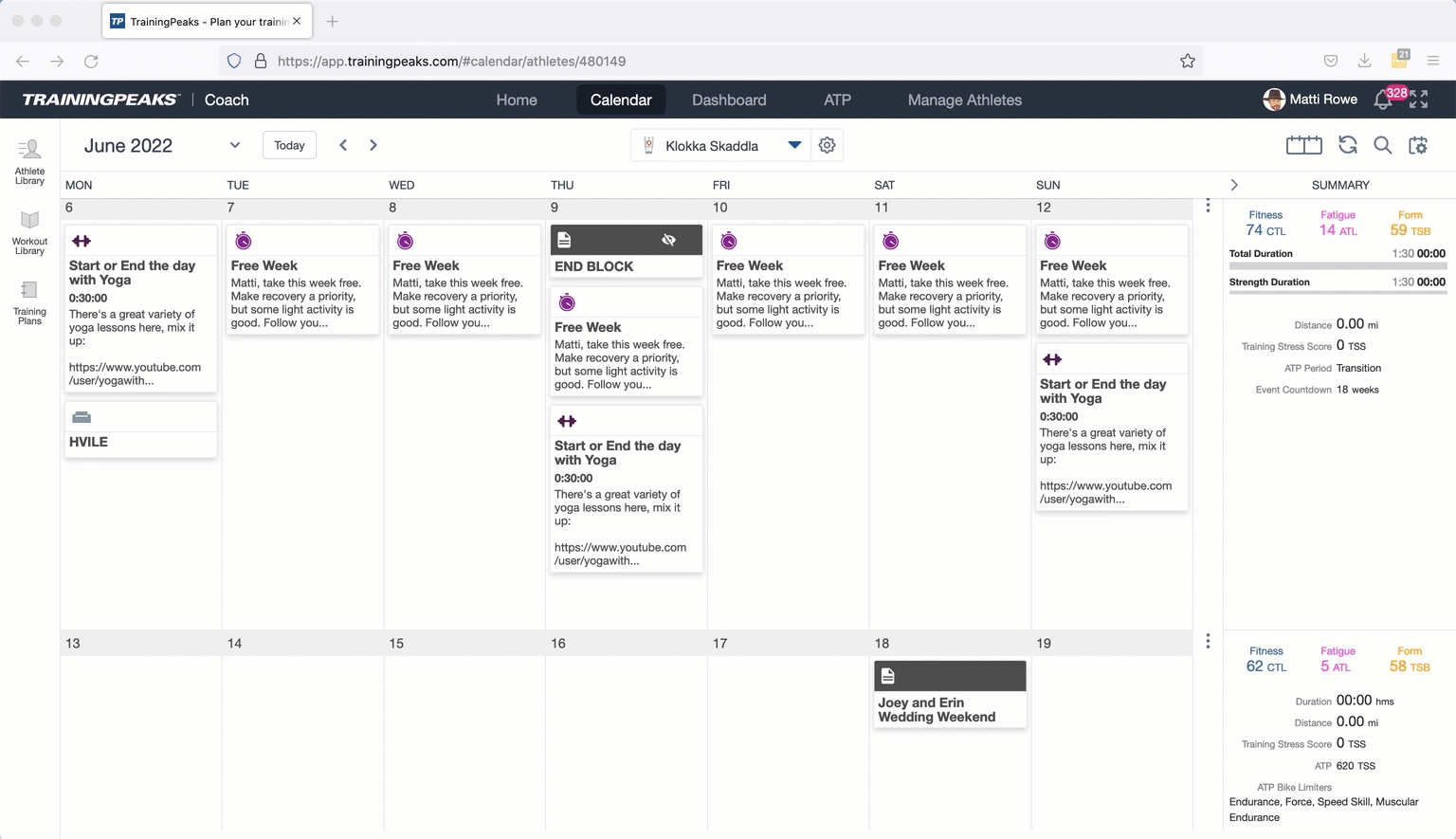 Log in to your TrainingPeaks coach account.
From the calendar view, open the workout library.
Find the workout folder you'd like to share with another TrainingPeaks coach or athlete account.
Click the ham icon. A drop-down menu appears with an option to share.
Enter the email associated with the TrainingPeaks coach or athlete account.
Confirm the workout library share.
Please note:
The shared workout library will be labeled by default with the name of the library with the shared coach's name in parenthesis.
The shared coach/athlete cannot edit the workouts in the shared workout folder within the workout folder. However, if the coach/athlete can modify the shared workouts within the workout folder as follows:

Create a new workout folder within their workout library and drag and drop all the workouts from the shared workout folder into the new folder.
Add workouts from the shared workout folder onto a TrainingPeaks athlete calendar and then modify the workout there.

To unshare a workout folder, the coach must click the hamburger icon on the shared workout folder and click 'unshare'.
A coach cannot share their entire workout library at once; a coach can only share workout folders within their workout library.