What is a Dynamic Training Plan?
A dynamic training plan allows anyone with a TrainingPeaks coach account to build and manage a single exercise schedule which immediately updates the calendar of every athlete the plan has been applied/shared to.  
Unlike a standard training plan, where the coach must decide when to start/end the plan, a dynamic plan is locked into specific dates on the calendar- the workout dates listed in the plan are the same that are on each athletes calendar. That is, if you schedule a workout for Wednesday the 21st, it will appear on EVERYONE's calendar on Wednesday the 21st. As the plan is changed, for example moving the Wednesday workout to Friday, everyone's workout will be immediately changed to Friday.
How do I create a Dynamic Plan?
Making a dynamic plan is exactly like making a standard plan, except you click the 'dynamic' check box either at the creation of this training plan or from within the training plan settings.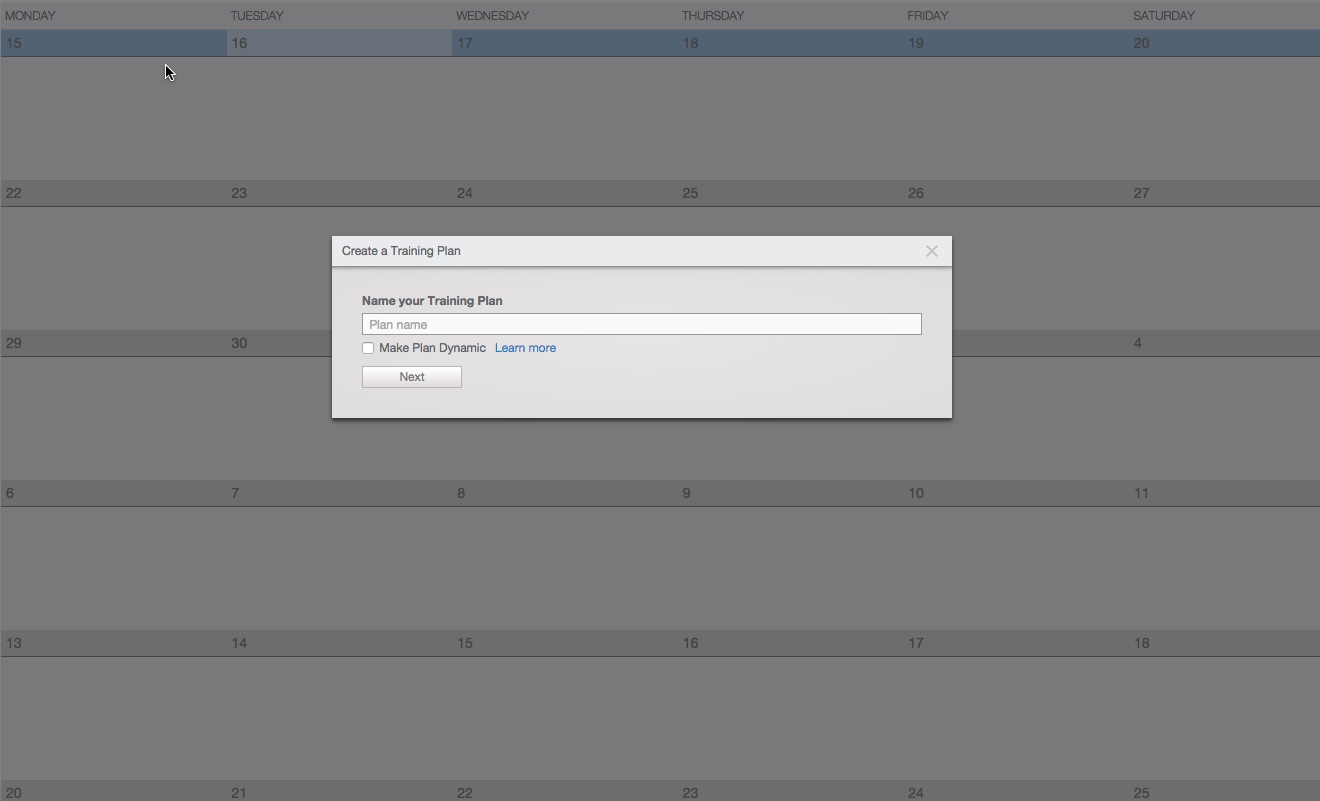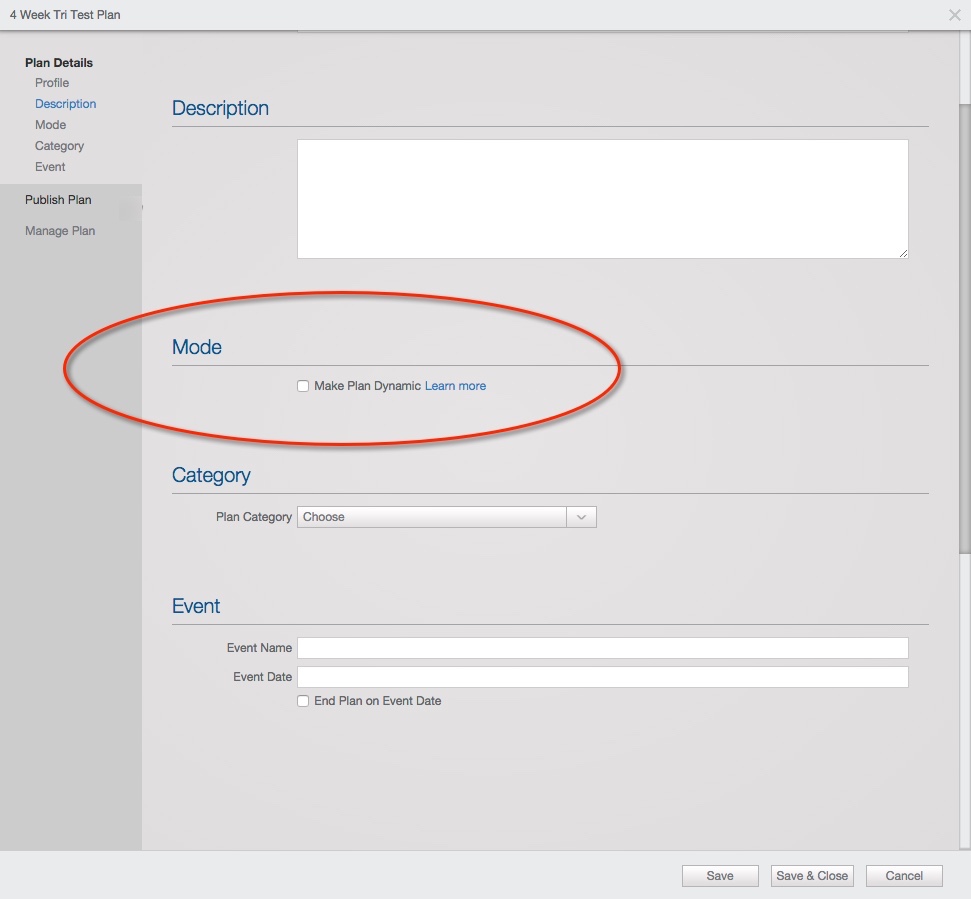 Uses for Dynamic Plans
Coaching a group of athletes following the same schedule or training for the same event, where you can deliver the same training to them in increments. For example you can update the training for all of them within this one plan weekly, bimonthly, monthly, etc...
Please Note
The workouts within a dynamic training plan cannot be hidden on an athlete's calendar.
Once a dynamic plan has been applied or shared, you cannot change the plan type back to a standard plan.  If you'd like to make it a standard plan, you will have to create a new copy of the plan.