There are two ways to add an athlete to your TrainingPeaks Coach Account:
The preferred method to add an athlete to your Coach account is to invite them using an invitation link. When the athlete clicks this link they will be prompted to either create a new athlete account or attach their existing account to you.
To invite an athlete to connect to your coach account
Open your athlete library and click "+ athlete" at the top of the library
A window will open with the invitation link and 2 options

Click on "email link" to open your default email program with a pre-made message and a copy of the link in a new email message.  From there all you have to do is enter the athlete's email address and edit the message if needed

"Copy link" will copy the invitation link so that you can paste it wherever needed to send to the athlete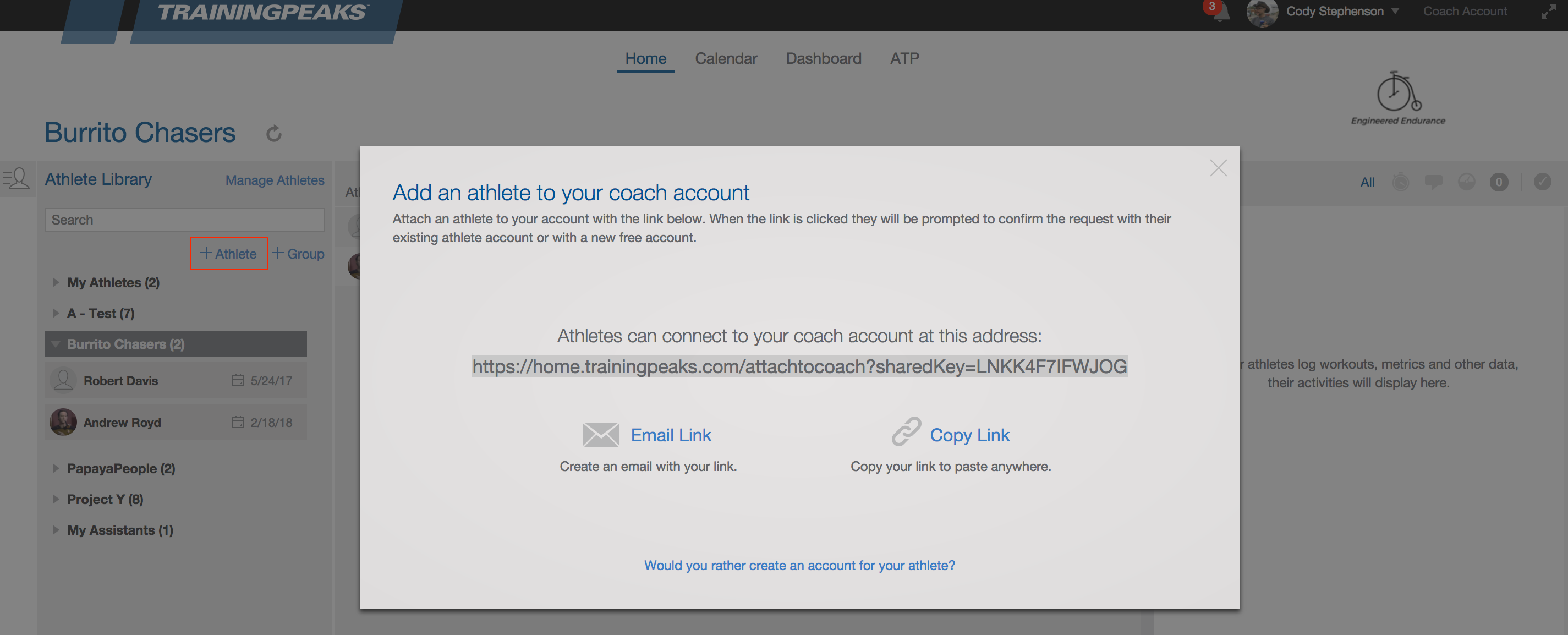 Once the athlete has accepted your invitation you will receive a notification in your Notification Center and there will be an indicator on your Athlete Library icon that you have a new athlete.

If needed, you can also click the link at the bottom of the window to create an account for the athlete.